Coloring page : Harry potter hogwarts crest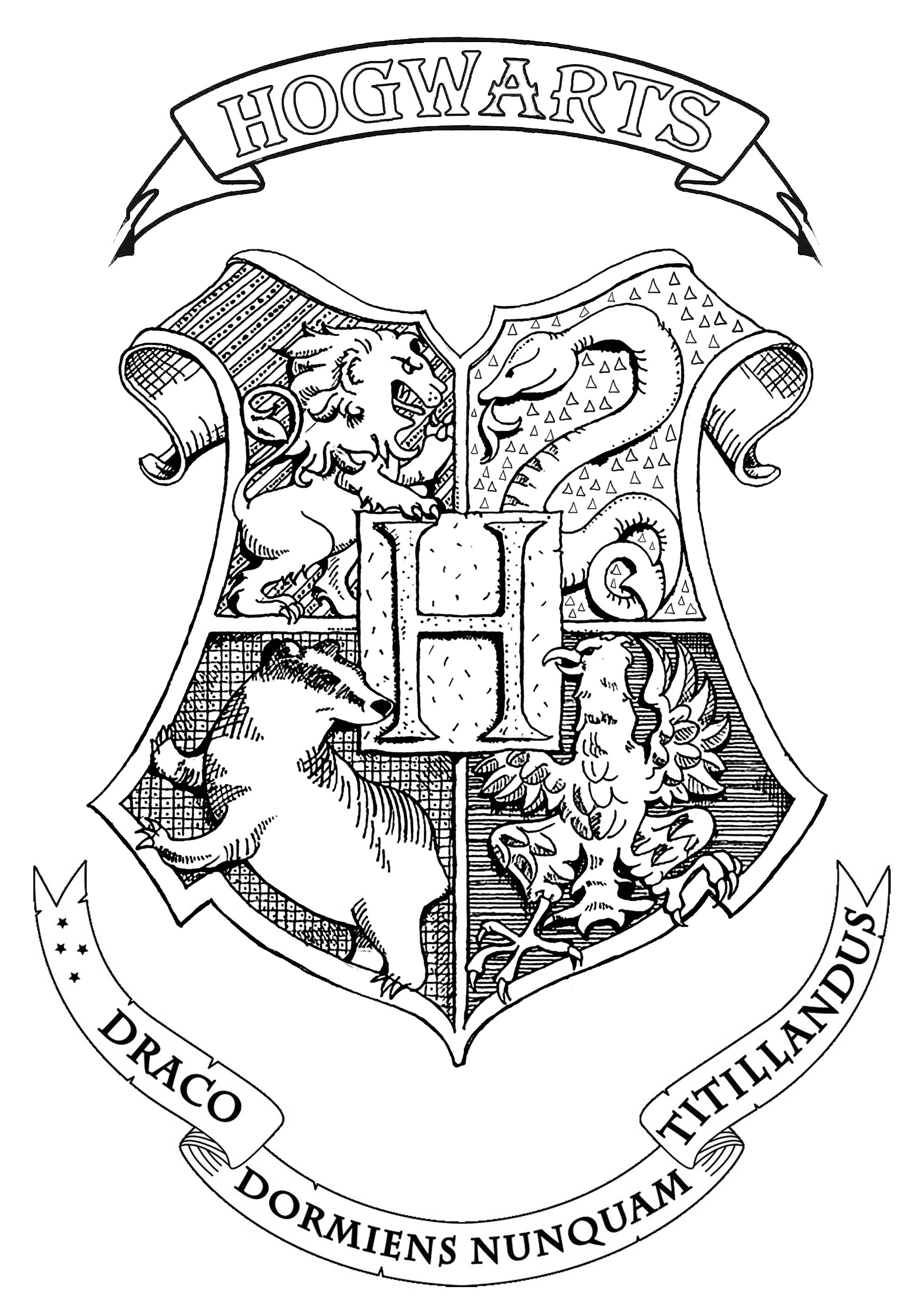 Symbol, emblem, seal, sign, logo or flag of Hogwarts : School of Witchcraft and Wizardry in Harry Potter books.
From the gallery : Books & Comics
Your creations
You have colored this coloring page ?
You can take a picture or scan your creation and send it by clicking the button below. Your creation will be displayed here !