Coloring page : Children and Valentine's Day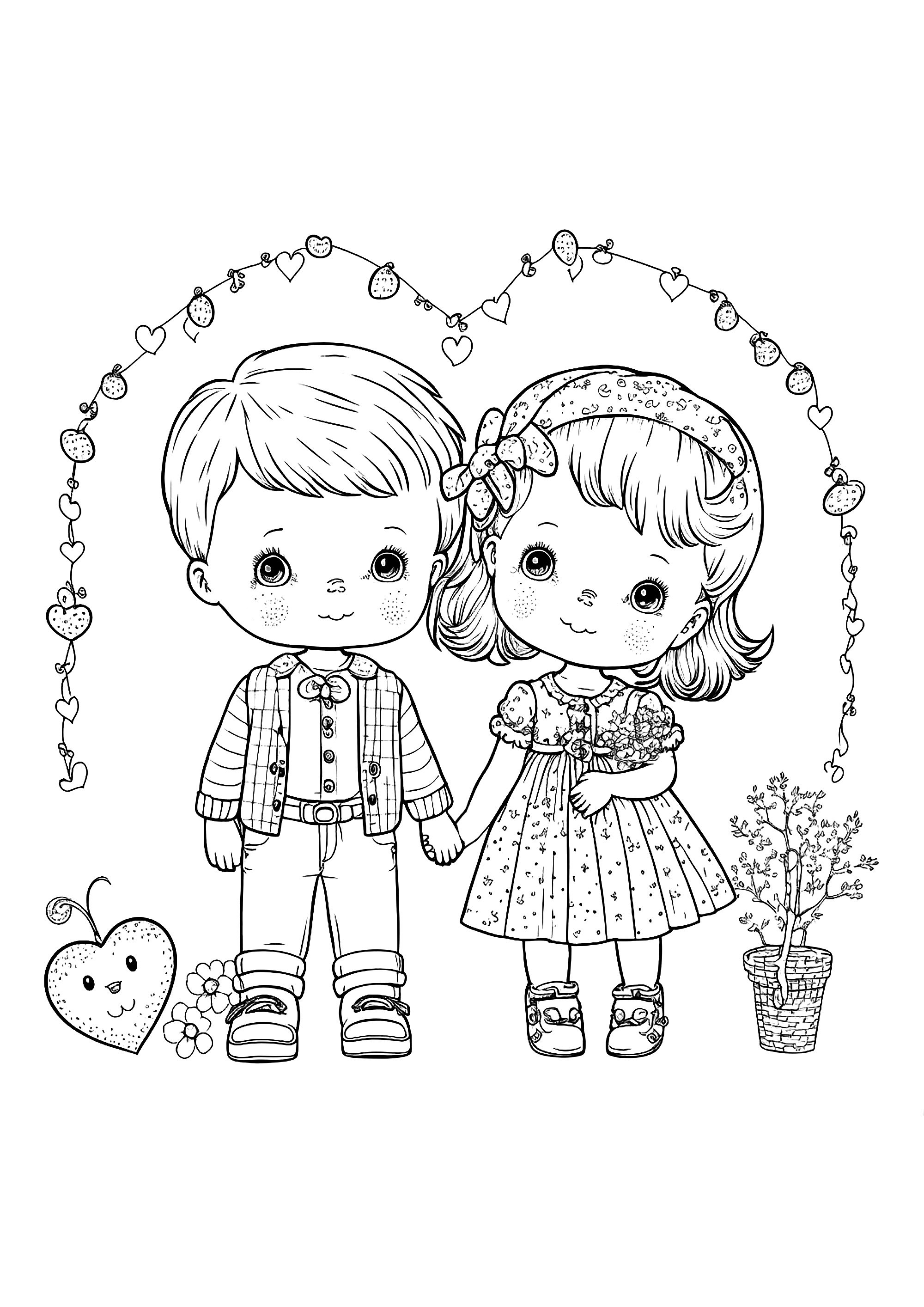 Two little lovers to color, in a very touching Valentine's Day coloring page
The scene is very touching and gives off an atmosphere of happiness and joy. Children can have fun coloring this very romantic coloring, choosing their favorite colors. They will be able to bring these two little lovers to life and imagine their adventures.
From the gallery : Valentines Day