Coloring page : Complex mandala with many flowers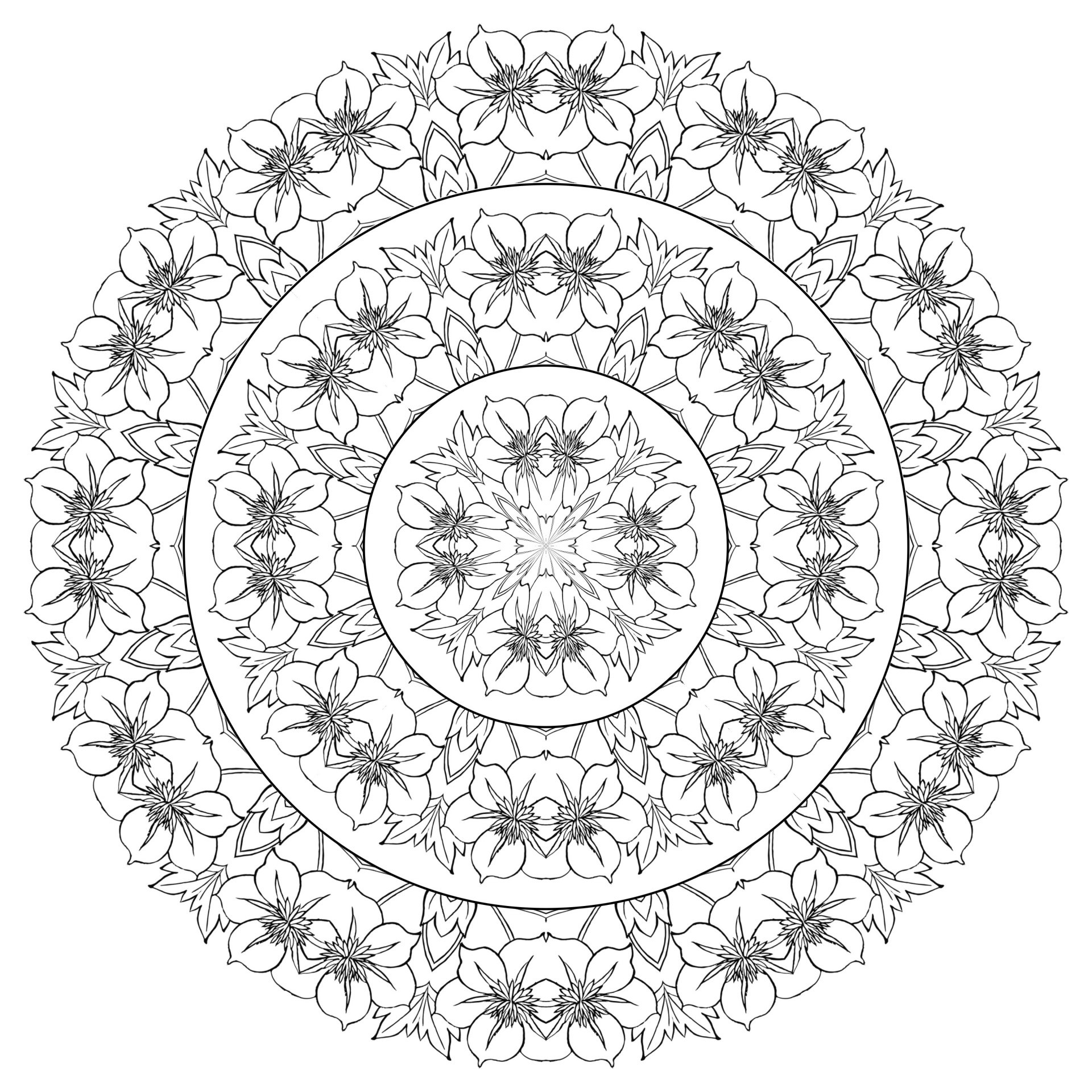 A mandala of identical flowers and leaves
All the flowers and leaves on this mandala are identical, but can be colored individually. This flowery mandala offers a multitude of possibilities to give free rein to your creativity and create a unique coloring scheme that reflects your personality.
From the gallery : Mandalas


Contests with gifts to win are often organized ...
Join our Facebook group quickly !