DISCOVER POLYNESIAN CULTURE THROUGH THE TATTOOS IN THIS ROBERTO GEMORI COLORING ALBUM .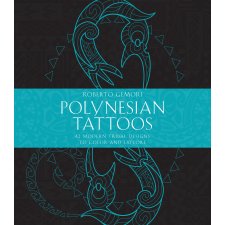 The author presents here modern tattoo designs inspired by Polynesian art to colour and contemplate for inspiration and transformation. In addition to a brief introduction to Polynesian art and symbolism, the book presents 42 colouring drawings, each accompanied by a description of the unique meaning of the image. Colour these magnificent motifs and discover the depth of Polynesian art!

BE CREATIVE
You can choose the color you want to use, the goal is to express your creativity. You can start the book from the beginning or even in any order you want.

ABOUT ROBERTO GEMORI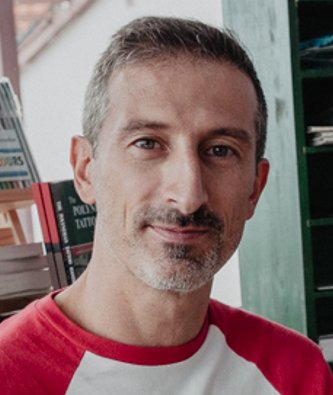 Roberto Gemori designs Polynesian tattoos for the website www.tattootribes.com and collaborates with specialized magazines under the name of GiErre.
Passionate about Polynesian cultures for years, he is one of the founders of the site and likes to share his works to shed light on this beautiful and significant art form.
He is the author of The Polynesian Tattoo Handbook: A practical guide to creating meaningful Polynesian tattoos.

WHY CHOOSE THIS ALBUM ?
This album is very interesting because of its singularity: indeed its theme is quite unique in the world of coloring, it allows us to open up to a rather unknown culture, moreover, tattoo lovers may be able to find ideas for a design.
If you are interested you can order the book on the artist's website .
You can also find 2 drawings by Roberto Gemori on our "tattoo gallery".