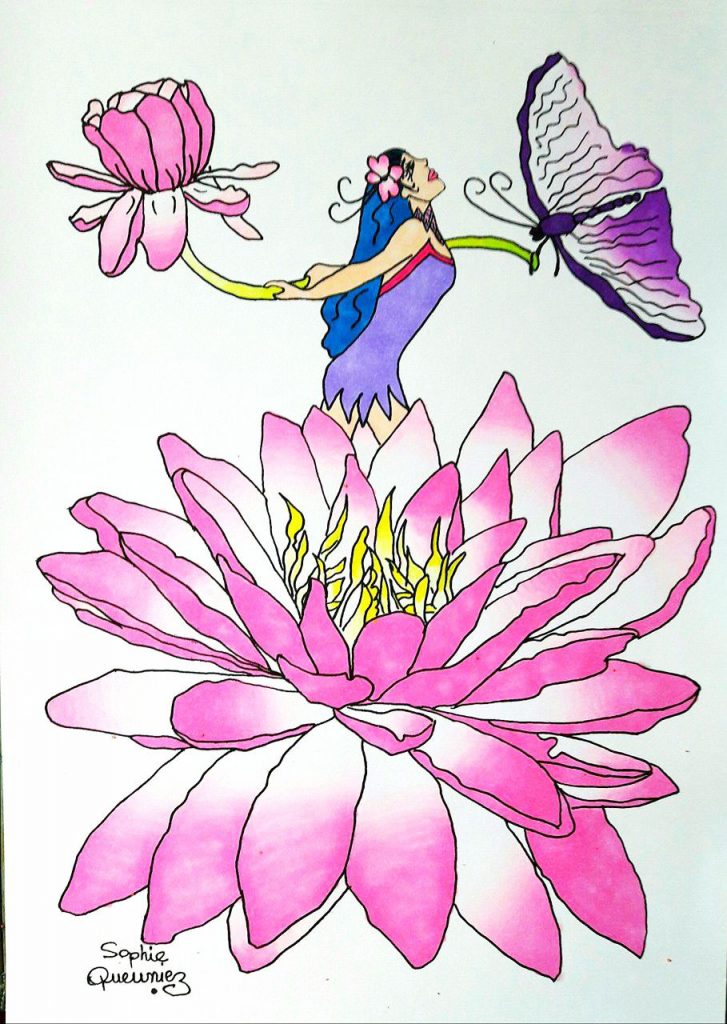 Do you know the Chameleon Pen © ?
Here is a very useful tutorial that will help you to use these incredible pens which allow to realize splendid gradations, but also stunning 3D effects, smooth transitions, highlighting, shading and blending.
However, it's necessary to respect some precautions for a beautiful rendering … You will need to be rigorous, and practice a little.
Once this incredible artistic material mastered, that will maximize your creativity and the beauty of your artwork !
Here, I chose to color my illustration Fairy Flowers. This coloring page is available in my Artist page.
Step 1
The Chameleon Pen © is made up of two parts :
– The pen in itself with 2 different tips (fine point for details and brush point for larger surfaces)
– The diffusion chamber (on the left of the photo)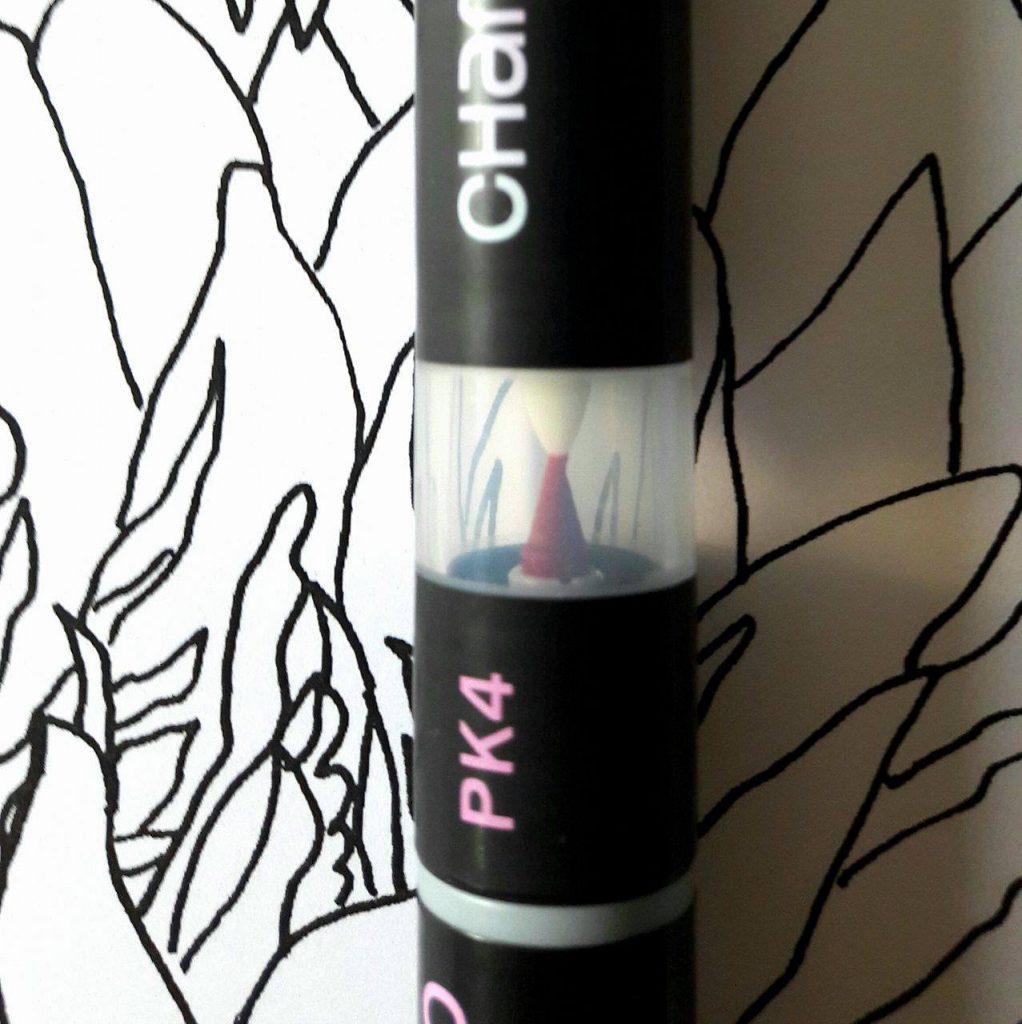 In this close-up picture, the device which makes possible to obtain the gradation is observable : it allows to bring the point of the pen into contact with that of the diffusion chamber which temporarily "discolors" the pen.
IMPORTANT: It is necessary to modulate the contact time according to the size of the surface to be colored.
Once you have done this, you can color any area in which you want to make a gradation. This is what I do for the petals at the bottom of the illustration.
To get the same result as me on the first photo of Step 1, you will need to color evenly from the clear area to the colored area.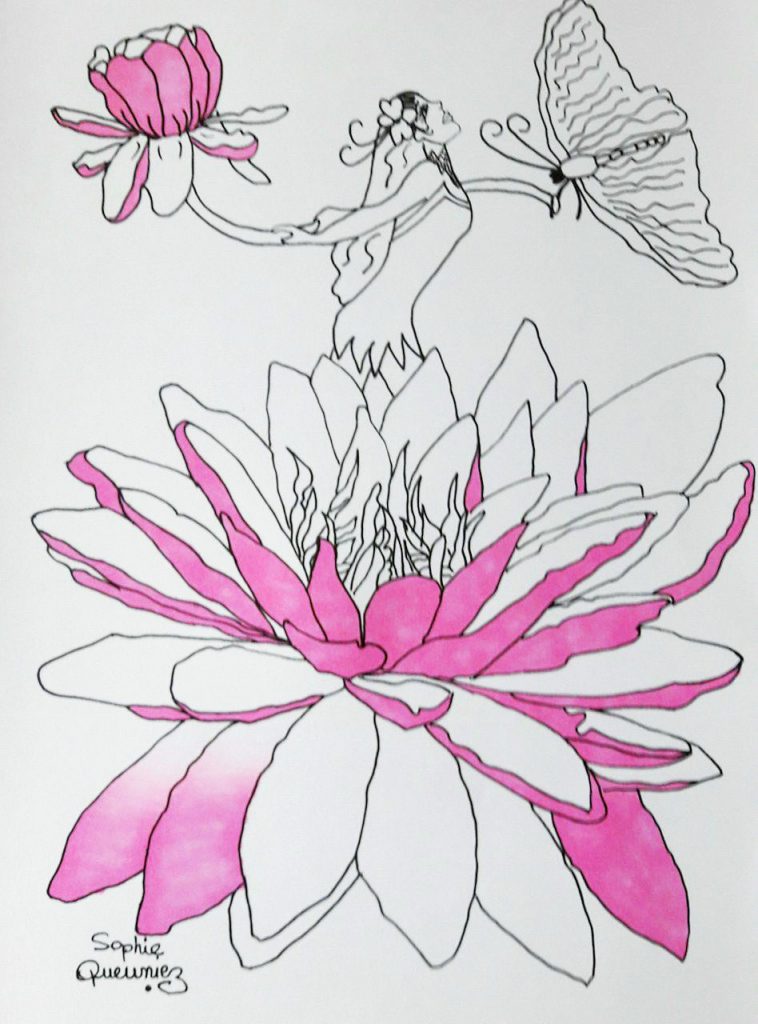 Step 2
I color (without using the diffusion chamber) the petals more shaded, located in the middle of the drawing.
We see the difference with the 2 petals lower left where I made a gradation.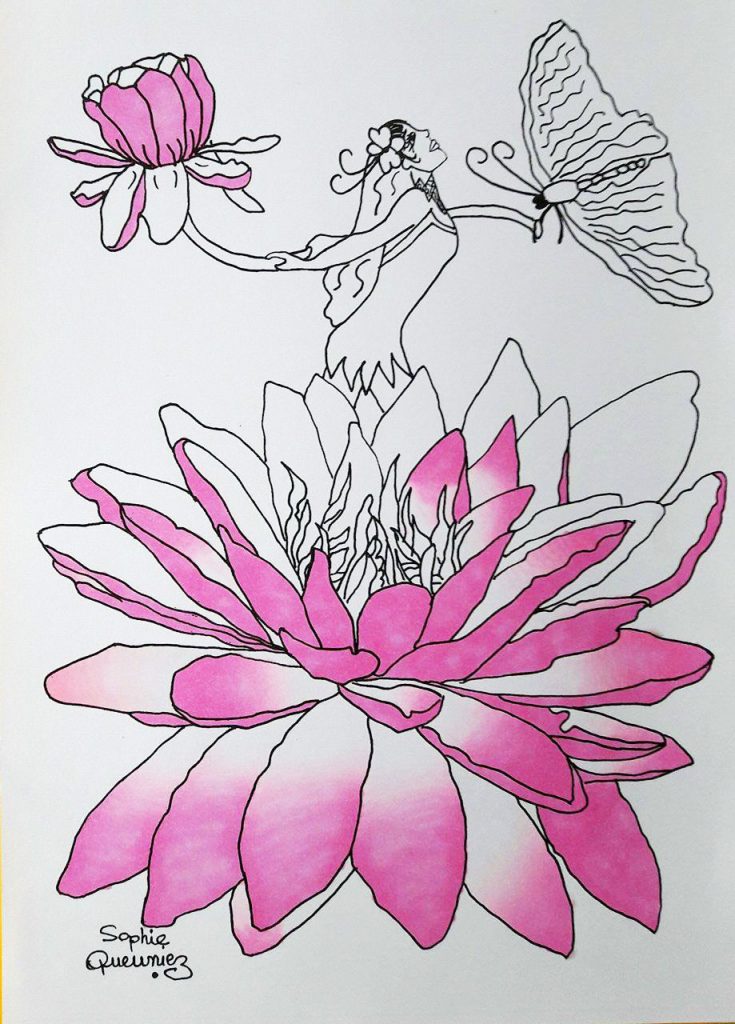 Step 3
Once the shaded petals are colored, I add gradations on the petals of the waterlily that need it.
Gradations make it possible to reproduce colors and natural effects.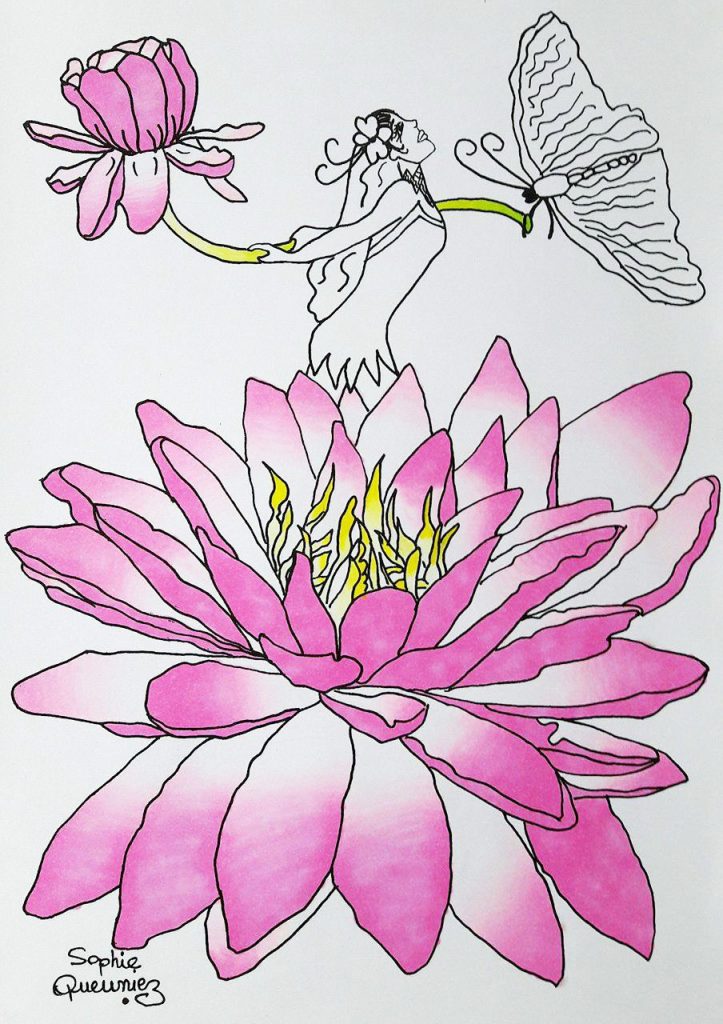 Step 4
With the same technique, I draw the gradations on the stem and the stamens.
For these elements, I use my yellow Chameleon Pen ©.

Step 5
I color the character in the normal way (without diffusion chamber).
I draw the gradation of the flower in her hair. Attention this cute flower is very small ! Be precise and thorough.
Finally, I color the dragonfly according to the same technique … and here is my Fairy Flowers is finished !
I think that thanks to the Chameleon Pens ©, my artwork is very pretty, with bright colors and realistic contrast …