We are delighted to introduce to you Amreta, a talented javanese artist with whimsy drawings inspired by her culture.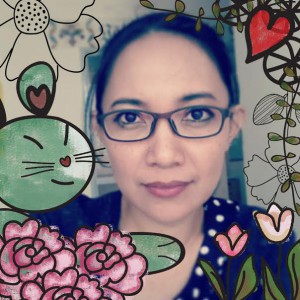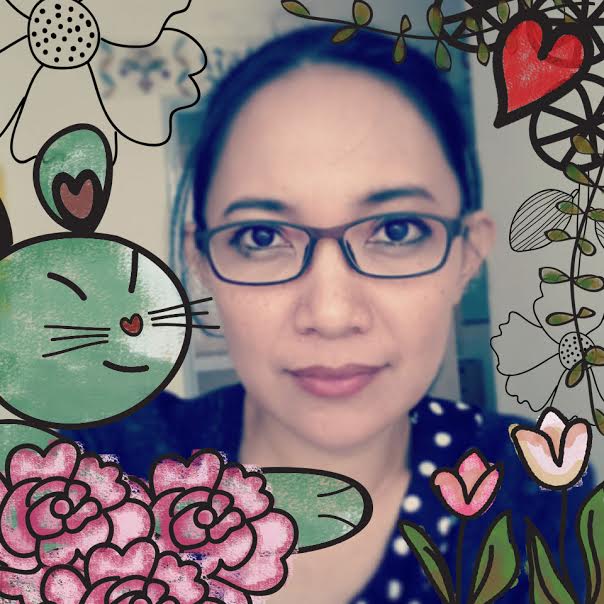 Hello Amreta. Could you introduce yourself in a few words to our web users ?
Hi there ! My name is Amreta and I'm a proud late-bloomer, self-taught artist living in Jakarta, Indonesia. I create both colourful artwork and colouring pages, mostly inspired by nature, animal, javanese puppets (wayang) and swedish kurbits. I'm also a firm believer of a creative process called "trial-and-error".
.
How did your passion for drawings come up to you ?
I was born into a pair of artist parents, but I never wanted to be an artist until my late twenties when I started to create my own graphics since I couldn't find suitable graphics for my first website. I was hooked. It was like revisiting my childhood time watching my father creating his paintings..
Did you pursue artistic studies or did you learn by yourself ?
I learned by myself.
.
Which artists inspire you in your work ?
My favourites are Joan Miró, Henri Mattisse, Pablo Picasso, Paul Klee and Wassily Kandinsky. I grew up leaving books about them at my father's studio. But from the current generation, Lisa Congdon is my favourite.
.
Are you interested in others types of art ? If you do, do you like to include them in your work ?
I'm a javanese classical dancer since age 4 as well as a classical violinist since age 13, they all preceded my drawing artwork, which I think makes it natural that my artwork is so much influenced by javanese and classical traditions.
.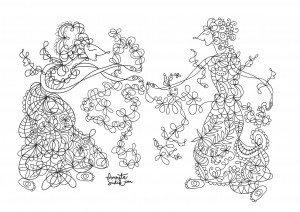 .
How would you describe your art ?
I call the style "folksy graphicalicious", it's a mix of graphical abstract influenced by my own interpretation of folk art
.
Nowadays, do you think that coloring pages have positive effects on adults ?
Yes I do ! I'm a living proof, sort of. I started drawing colouring pages during a stressful phase in my life a few years ago. To ease the stress, I used my lunch break at work to draw on paper and colour them. I always felt better after each break, and then my friends started to notice and they suggested if I could turn my drawings into coloring pages for them to colour as well. It's still my favourite lunch break activity.
.
Thank you Amreta for sharing your work with us.
If you are interested in her drawings, check out her website and her artist page, you won't be disappointed 😀 !