We are pleased to welcome to the site a new partner artist, this is Cathy M.
Her specialty? Zen Tangle! This is a design technique based on doodling, pretty abstract at first sight. But Cathy adds his personal touch by including messages, drawings … and the result is just unique!
If you understand French, this is an interview of Cathy for the website BeauxArts.fr.
With Cathy's agreement, we adapted his works at coloring, passing the 100% Black & White, and increasing the contrast.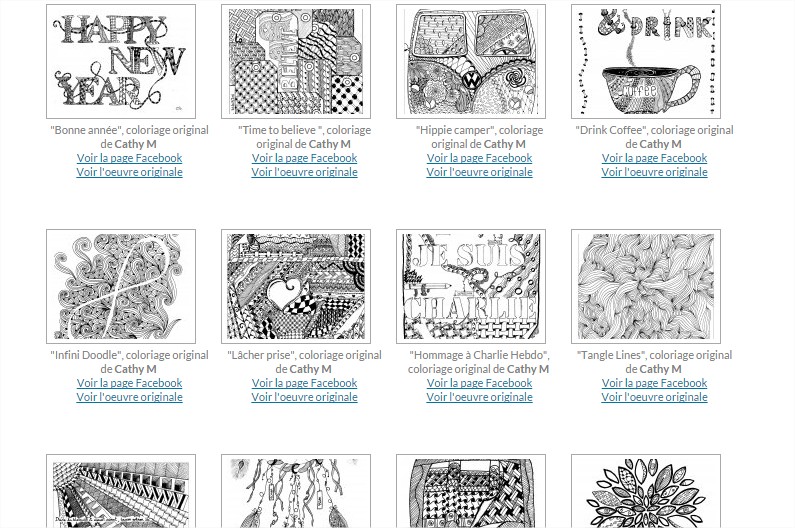 These coloring pages will please you undoubtedly, we are waiting for your comments on our Facebook page !
If you want to know more about
Cathy M
and her work :