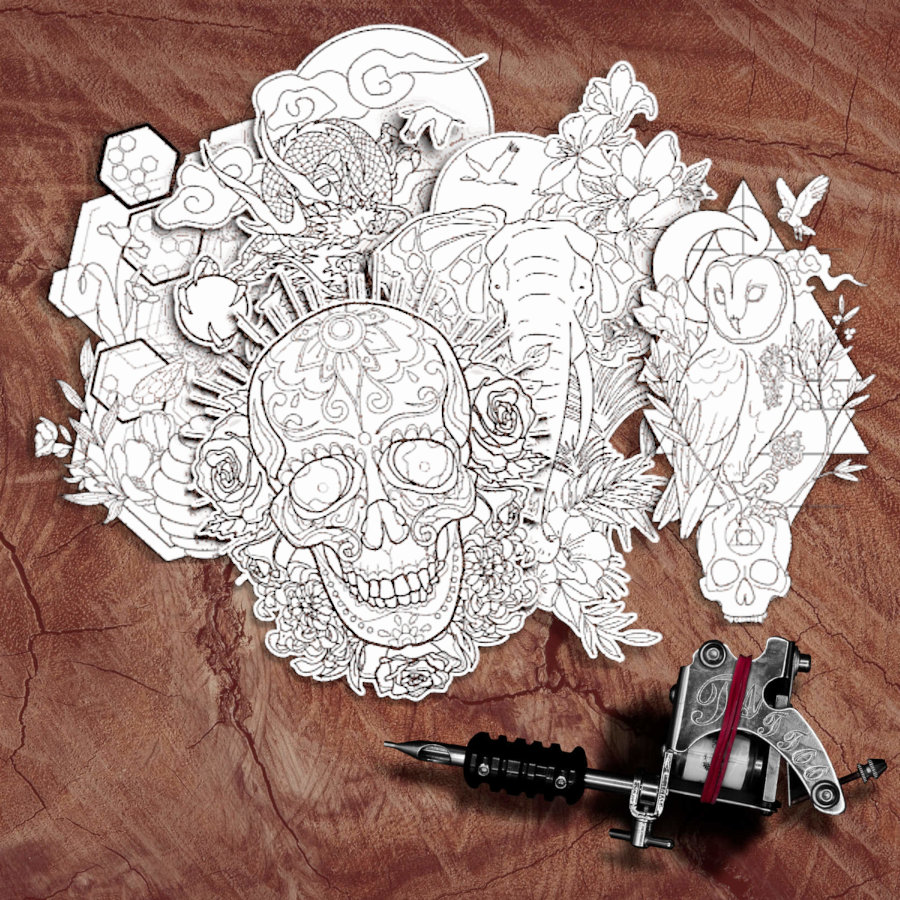 Over the last few years, tattoos and coloring pages have happily gone together hand in hand, and it's no surprise if we think of the ever increasing popularity of tattoos and of the colorful appeal of many modern designs.
One additional feature that makes them great for coloring is the fact that tattoo artists usually prepare an outline of each design to be applied on skin before the actual tattooing starts, to serve as a guide for the artist and also to allow customers to have a first look at their new art before making it permanent.
These outlines are perfect for coloring, and there are books featuring the works of many artists specializing in every style of tattoo, from old school to modern, from Polynesian to Japanese and geometric and so on.
You can download here three examples of this happy merriage between tattoos and coloring :
They come from the book "Realistic Tattoos Coloring Book for Adult Relaxation" by TattooTribes, with designs by Roberto "GiErre" Gemori that explore the most popular and loved themes from the world of modern tattoos: from sugar skulls to phoenix, dragon, eagles, Medusa, Neptune, sailships, animals and more, often accompanied by flowers and natural elements that nicely compliment the designs and give them more details, colors, and in the end more relaxing power.
Another example is their design newsletter which was dedicated to professionals and keeps tattoo artists up to date with new trends by sending out two new designs each week based on the most frequently requested ideas by the users of their platforms, and has now been opened to anyone who loves tattoos and coloring.
The users of justcolor.net can enjoy one free month by going to :