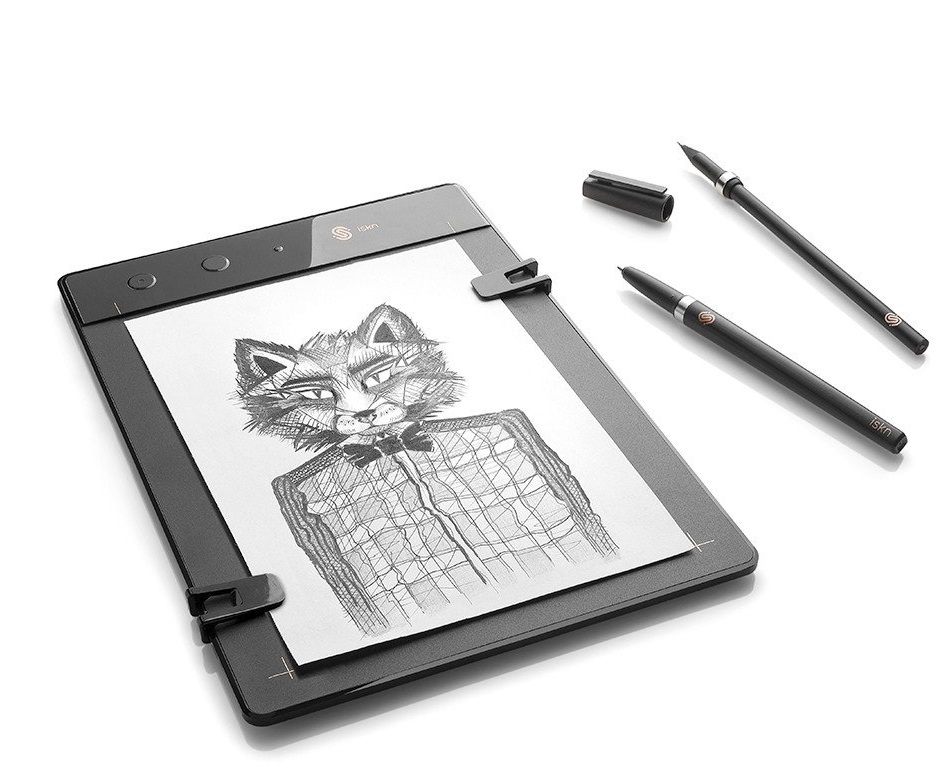 Your drawings and sketches can now come to life!
Linked to a smartphone or tablet with an application, the Slate 2 digital slate allows you to digitize your creations in real time.
The French Startup ISKN offers you the digital without waiving the pleasure of drawing on paper.
.
.
Do not give up the drawing on paper
Use your drawing book or a sheet of paper and let your creativity go… Just drop them between the landmarks on the digital slate.
.Moreover, you can always draw with your favorite pencil. You just have to provide it with a small magnetic ring that will be synchronized to your Slate via multiple sensors. This innovation combines perfectly traditional drawing with the world of digital.
.
An incomparable freedom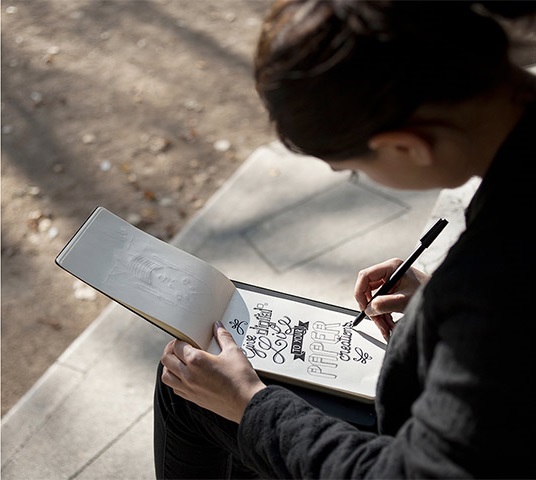 Thanks to its small format, you can take your digital slate without constraint wherever you want. Slide into your bag or into the sleeve that was designed for. The Slate 2 is compact and lightweight.
Also, its "no screen" mode and its battery long duration (8 hours in continuous) will not fail you in term of autonomy.
Finally, its internal memory with a capacity of 8GB, more than 800,000 sheets, allows you to draw whatever comes to mind at any time of your day. Simply transfer your creations as soon as yout get back home.
.
Where can you get your Slate 2?
Your new innovative digital slate is available online on the ISKN e-shop. Its price is 169$. This pack includes a Slate, a ring, a pencil, two clips and a notebook. These various accessories are adapted to the Slate 2 and are also sold separately.