The famous Klimt's painting called "The kiss" is now available in our Art gallery!
Klimt was influenced by different artistic movements along his career and became a world-famous artist.
Discover him and its painting through our article! And then, be creative and enjoy our new coloring…
A world-famous painting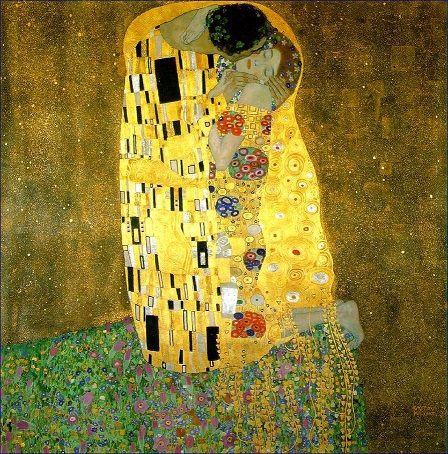 This painting which represents a couple embracing and surrounded by flowers, belongs to the movement of the Vienna Secession. In the artistic universe, originality and innovation are the key words of this period.
Inspired by symbolism and Japanese prints, "The kiss" was painted between 1907 and 1908 at the height of Klimt career. It represents the loving embrace. The warm colours are an indication of how Klimt was influenced by the Fauvism and the spots you can see are effects of the Impressionism.
This modern art painting is known around the World and now is at the Belvedere Palace in Vienna.
A brilliant artist
Gustav Klimt was born in 1862 in Vienna. He was painter and graphic designer.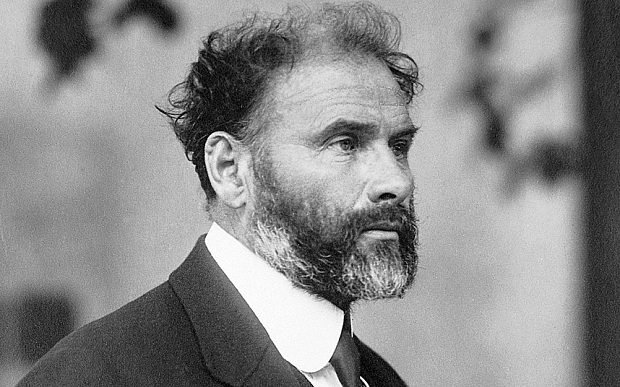 Before becoming the symbol of the Art Nouveau, Klimt carried out frescos and curtains of theatres influenced by the neo-classicism.
From 1897, he expressed himself on different topics such as love, eroticism or the vulnerability of the human body. During this period, his paintings were criticised and even destroyed because of their rawness. Following these polemics, Klimt's creativity did not stop intensifying
Who made our new coloring?
It is JiM, a young student in graphics, who created the colouring inspired from the Klimt' painting "The kiss". He refined the original painting and kept the main lines to create this coloring. He recently joined our artists.
Today, we propose you to meet him!
Hello JiM! Would you tell me about your studies?
I am currently studying visual communication.
In your drawings, I noticed a specific graphic style like the Doodles'… Which are your sources of inspiration?
I am inspired by many animes (Japanese cartoons) that I watch and by some manga artists such as Akira Toriyama, Itsbirdy, Reitarow or Emperpep.
How did you discover Klimt's painting "The kiss" before creating the new coloring that is inspired by it?
I discovered Gustav Klimt's paintings thanks to the manga called Elfen Lied. Its opening and closing credits shows characters which were drawn according to Gustav Klimt's style with similar colours and designs.
What are your future artistic projects?
I am planning to keep drawing cartoons and mangas as a drawer or illustrator. I think about starting to play music, especially in electronic composition as well.
Thank you for having granted this interview JiM!
To discover his artistic universe through his drawings, it is by here!