Always searching for originality, we have created new & totally exclusive coloring pages, from … Stained glasses !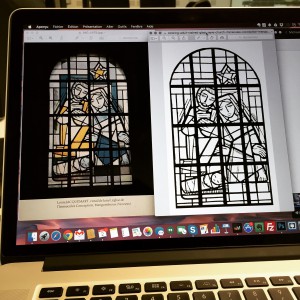 Created in various eras, this magnificent stained glasses from real churches were perfect support for coloring pages. Characters or abstract patterns, numerous and little areas well defined …
With some Photoshop work … it's now finished and we can offer you these new coloring pages !
This new content is to download and print for free in the « Stained glass coloring page gallery ».