Coloring page : Woman with an incredible dress and flowers floating around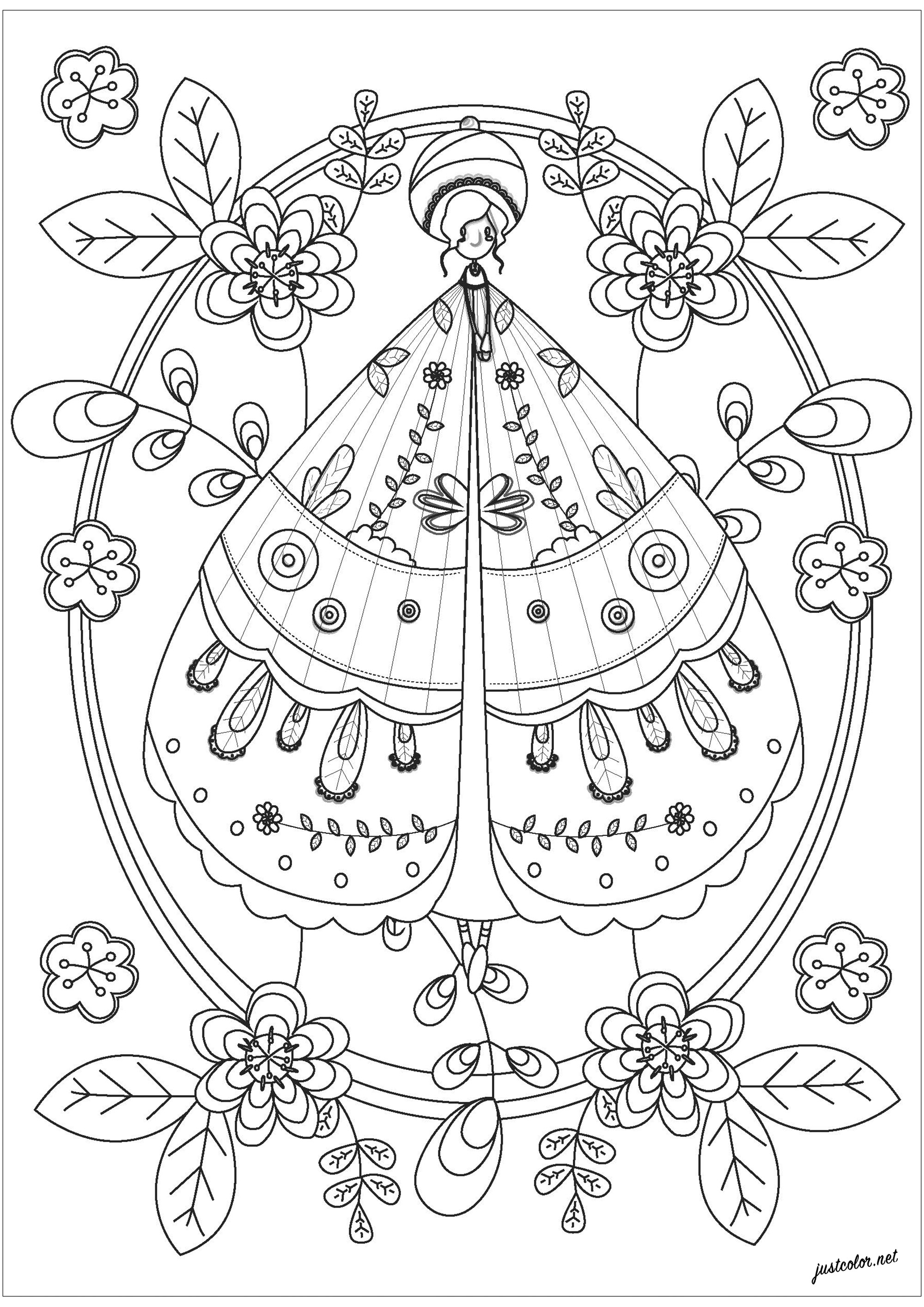 Dress made of butterfly wings
This pretty female figure is dressed in a sumptuous gown with a stunning pattern resembling butterfly wings. She seems to float in the air, as if weightless. Around her, flowers float symmetrically, creating a magnificent effect of movement and color.
From the gallery : Zen & Anti Stress
Artist : Gaelle Picard


Contests with gifts to win are often organized ...
Join our Facebook group quickly !