We've added an exclusive and VERY COMPLEX adult coloring page in the coloring page gallery "Japan" … It's an exclusive illustration created from a painting on wood of a Japanese artist of the 19th century!
And if you tried to reproduce the original ?
Here's a little montage with our coloring, and the original painting.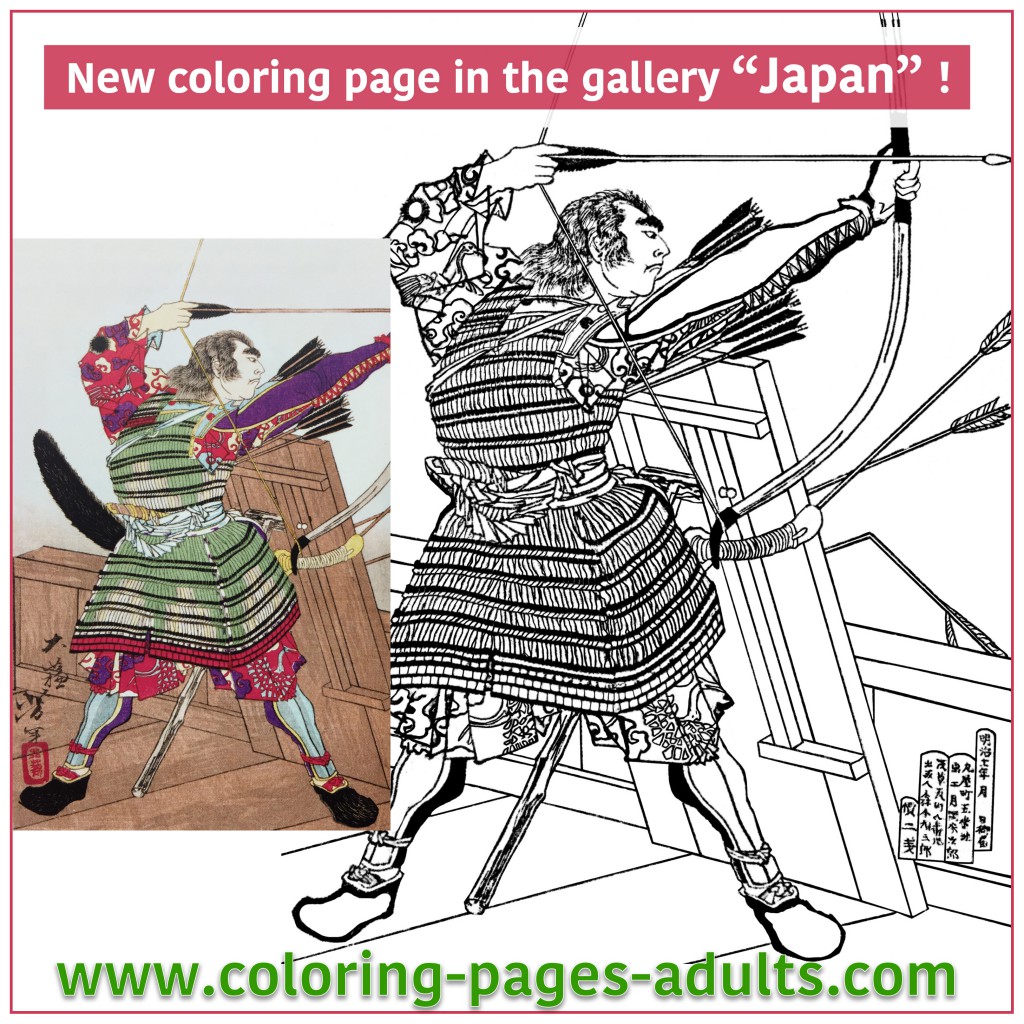 This painting dates from 1878. Painted by Tsukioka Yoshitoshi (1839-1892), it is entitled "Minamoto no Tametomo with a bow."
Here is the original work with a little more detail, if you want to get inspired.
A representative masterpiece of Japanese art of the late 19th century … beautiful.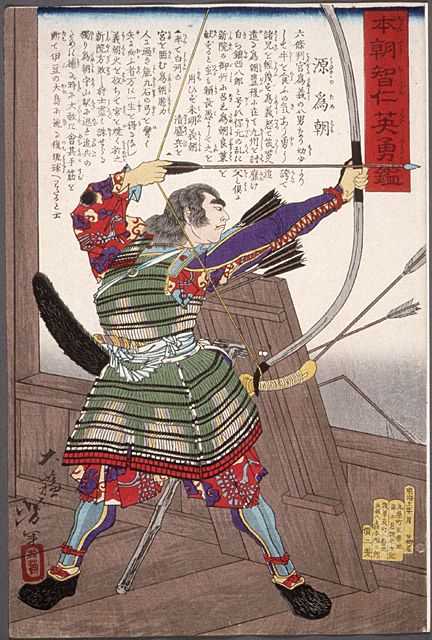 You can find our exclusive coloring in the gallery "Japan" or directly by clicking here  … or on the coloring page below.