Since some years, plenty of Coloring books for adults have appeared in bookstores (virtual or real).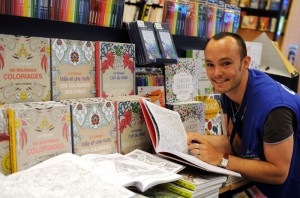 Everyone who want to color can now buy high quality coloring books, with different difficulty levels, and various themes.
These books can be purchased online or offline.
Be careful, sometimes the print zone is too close from the folding of the books, so it can be difficult to color some zones… And if you wan to cut up your works, you may tear a part of it !
For us, the best coloring book especially destinated to adults are the followings :
BUT if you want free content (to download and/or print), don't hesitate to explore our website ! we propose hundred of great drawings to color, with numerous themes. Juste chose :
If there are themes that you think we should add, don't hesitate to tell us : our Facebook page