Coloring page : Edvard Munch - The Scream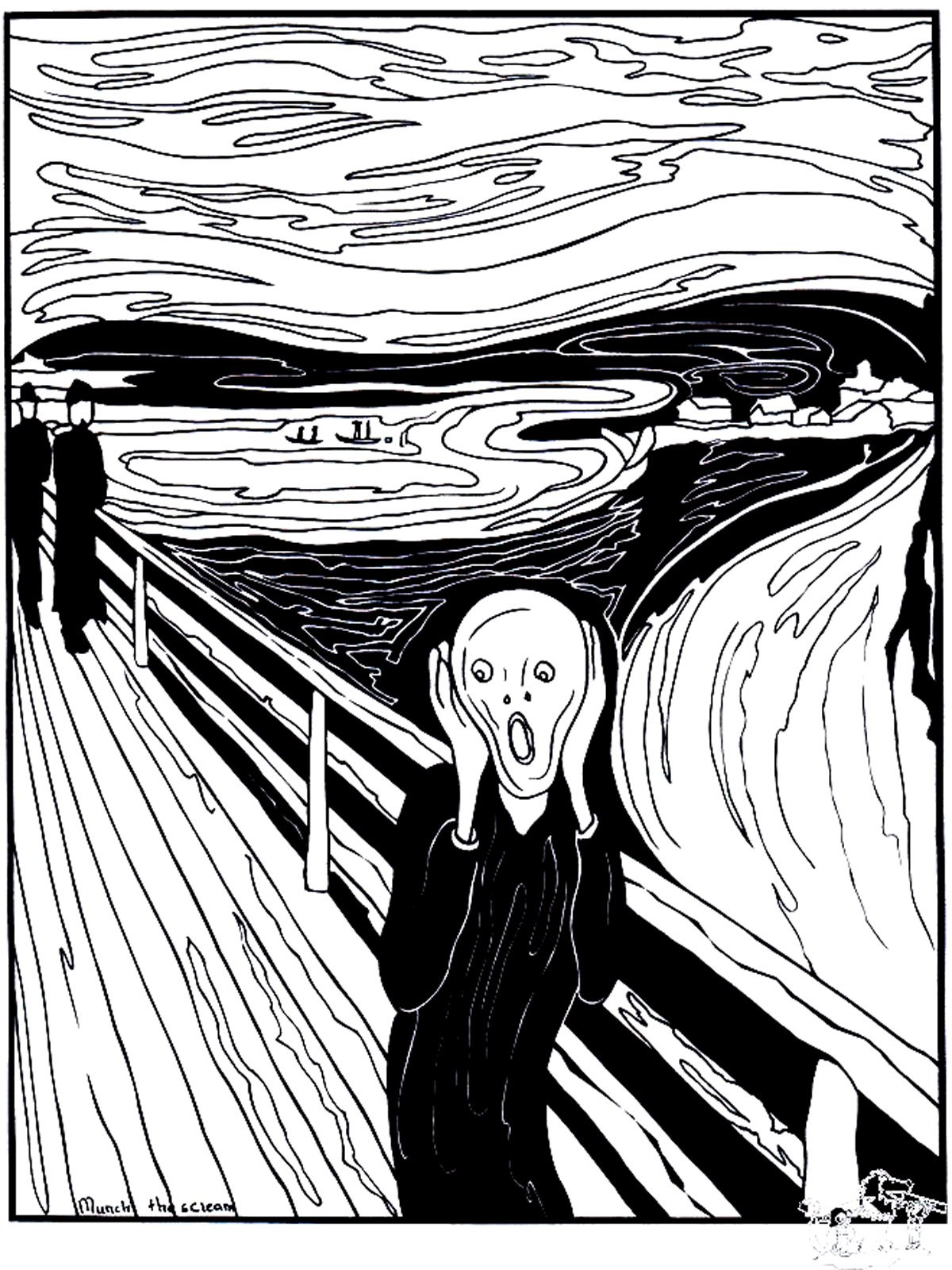 Coloring page inspired by 'The Scream' by Edvard Munch (1893)
'The Scream' is a painting by the Norwegian artist Edvard Munch. It was created in 1893 and is considered a masterpiece of Expressionism.
The painting depicts a figure standing on a bridge, holding its head in despair, with a swirling, fiery sky in the background. The figure's expression and the chaotic scene convey a sense of intense emotional turmoil and anxiety.
'The Scream' has become one of the most recognizable and iconic images in art history and has been widely interpreted as a representation of the human condition.
From the gallery : Masterpieces
Original work
The Scream (1893)
Edvard Munch (1863,1944)


Contests with gifts to win are often organized ...
Join our Facebook group quickly !