Coloring page : Medusa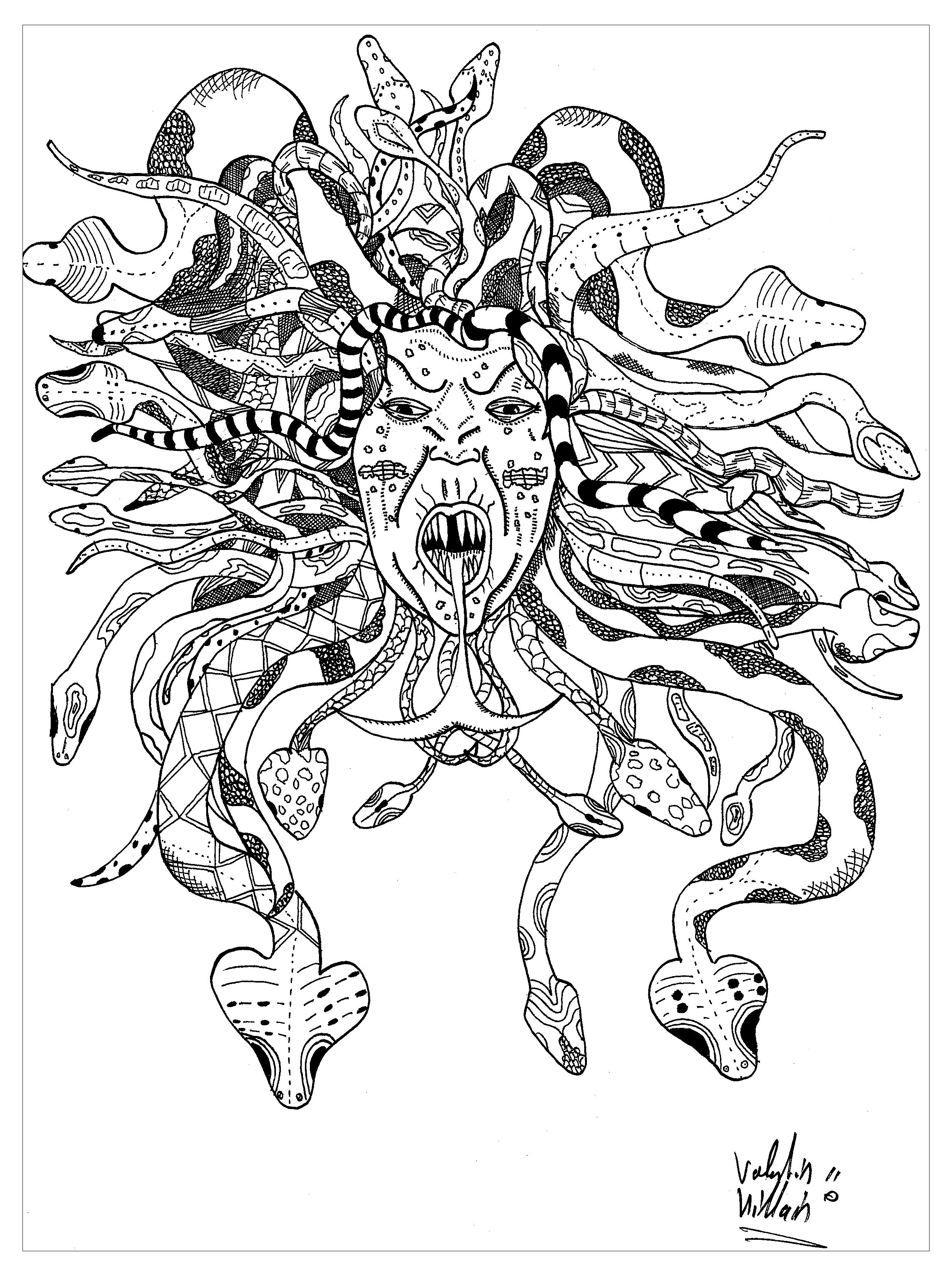 Coloring representing MedusaHere is a magnificent representation of the mythical Gorgon Medusa. Her face is surrounded by a mane that is intertwined with snakes, which gives her a terrifying look.
From the gallery : Myths & Legends
Artist : Valentin


Contests with gifts to win are often organized ...
Join our Facebook group quickly !