Coloring page : Young Cow-boy in Far West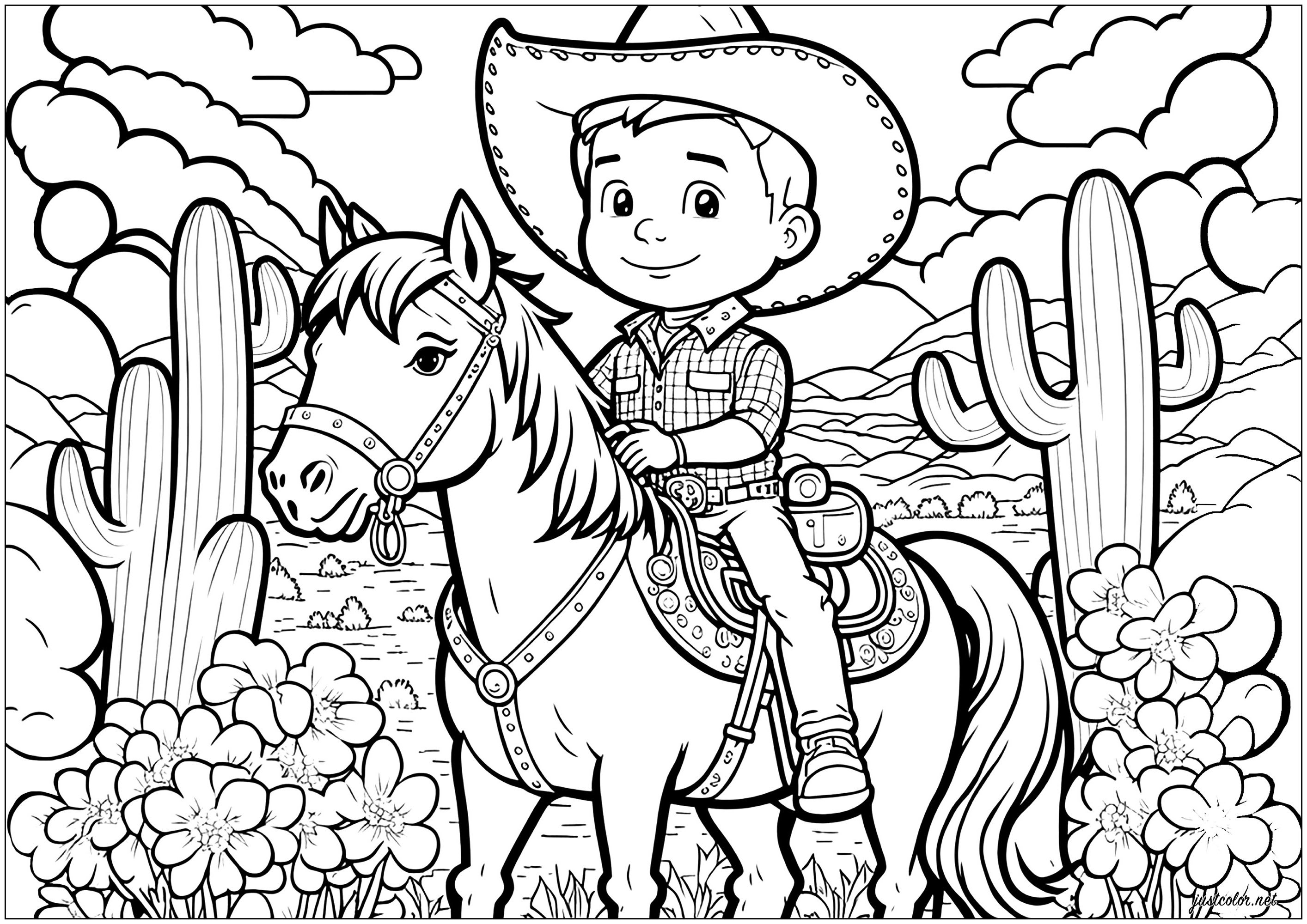 Color this Cowboy on his horse, with a background inspired by Westerns and Far West !
An assumed Cartoon-style coloring page, use your brightest and brightest colors !
From the gallery : Back To Childhood


Contests with gifts to win are often organized ...
Join our Facebook group quickly !