Coloring page : Bear singing in the forest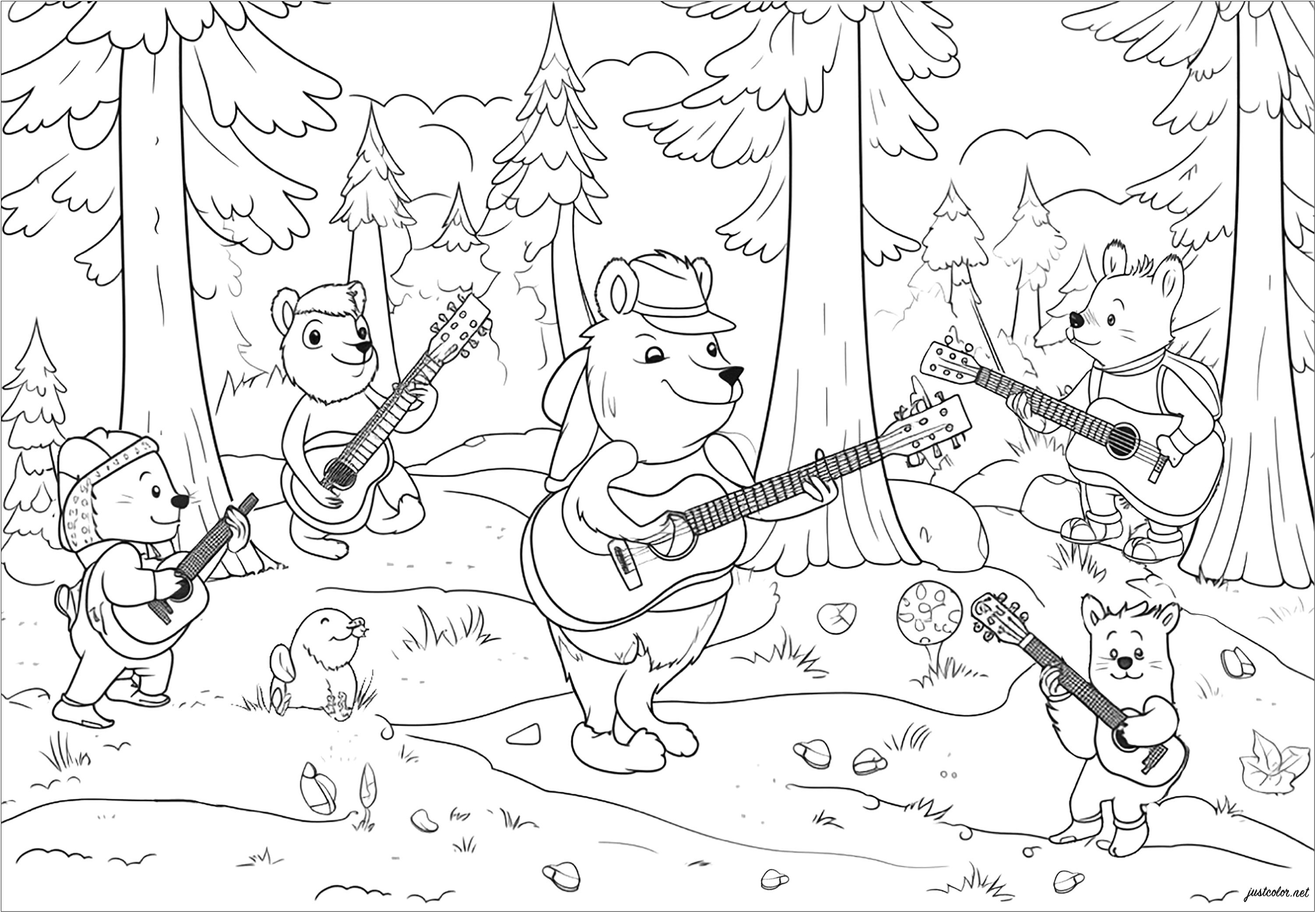 This coloring page is childlike but full of detail, with bears singing in a lovely forest
This coloring page is a real invitation to imagination and creativity. It also encourages us to open up to nature and respect its flora and fauna.
From the gallery : Back To Childhood
Artist : Olivier


Contests with gifts to win are often organized ...
Join our Facebook group quickly !