Just Color is pleased to welcome a new partner artist: Isabelle, creator of Asantassi Creations.
At the same time illustrator and creator of artisan jewelry, she tells us about her two passions :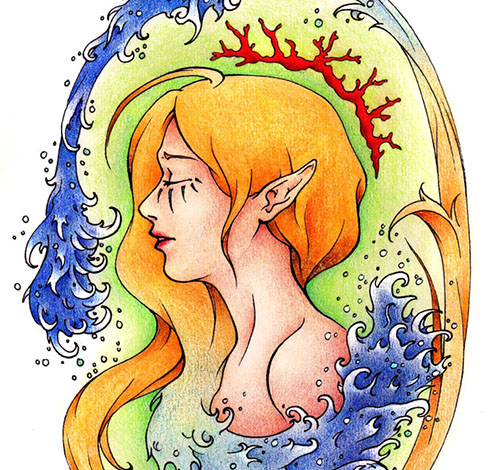 Hooked to my pencils since my childhood, I always loved artistic activities. It was for me a means of expression. A way to share my world, inspired by video games, heroic fantasy and science fiction movies and books.
During my engineering studies, I took every moment of freedom to draw. Motivated by drawing, painting, and other creative activities, I always learned as a self-taught person to devote myself to my passions. It's quite naturally that I decided to change my career path, into creating my handmade jewellery and illustrations business.

I publish my work on internet for more than a decade now (on my website, my Facebook page or on Instagram) and I am always ready for new challenges!
You can discover the Asantassi Creations by following the links below :
– The Online Store (Jewelry & Stationery)
– The Facebook page Asantassi Creations
– The Instagram page Asantassi Creations
To see the different coloring pages on Just Color, they are all available in her artist page :