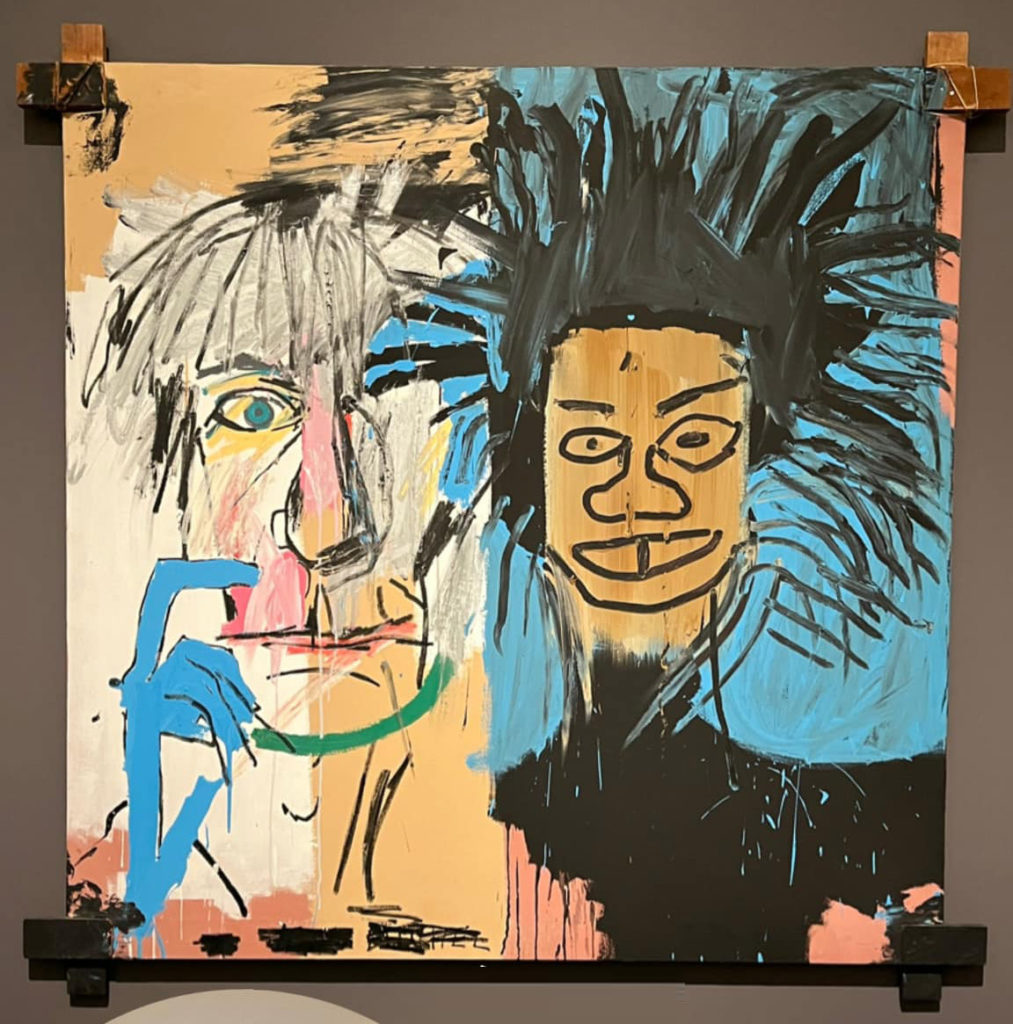 The Louis Vuitton Foundation (Paris, France) explores the collaboration between Jean-Michel Basquiat and Andy Warhol in an exhibition titled "Basquiat × Warhol, Four hands". The artists created approximately 160 paintings together from 1984 to 1985, some of which are the largest of their careers.
The exhibition features over three hundred works and documents, including eighty jointly signed paintings, as well as individual works by each artist.
It also showcases the artistic atmosphere of downtown New York in the 1980s with works by other artists such as Futura 2000, Keith Haring, Roy lichtenstein and Jenny Holzer.
Visitors are guided throughout the exhibition with major works such as the monumental sculpture Ten Punching Bags (Last Supper) or the ten-meter canvas African Mask.
The collaboration between Basquiat and Warhol was a conversation between two minds, as described by Keith Haring as a "third, separate, and unique" entity.
Here are some paintings presented in this incredible exhibition :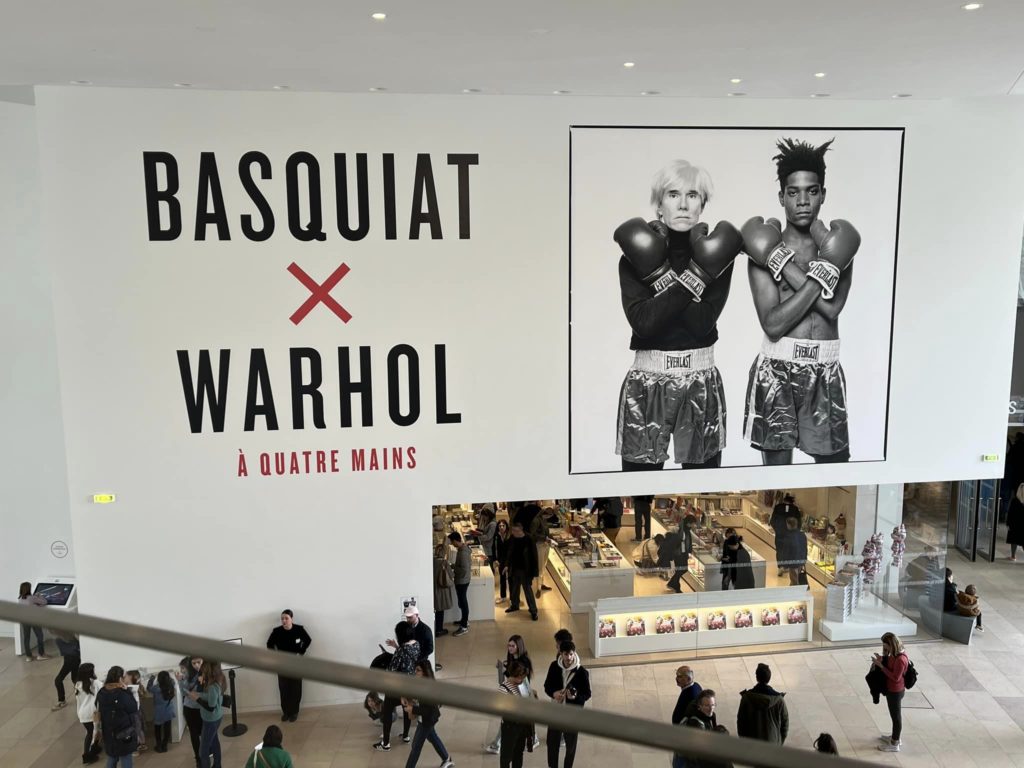 Browsing through the works in this exhibition, we can note that the early works are of small format and show a subtle collaboration between the two artists, but their work evolved to include gigantic compositions where the motifs of each artist blend together.
Basquiat and Warhol's artistic worlds intersect, interact, and influence each other, resulting in groundbreaking artworks that exude an electrifying energy. Both artists draw inspiration from each other: Basquiat admires Warhol's iconic status in pop culture, while Warhol rediscovers his passion for painting.
Their artistic partnership enables them to experiment with new techniques and formats, and to convey fresh ideas. Through their brushes and canvases, the two artists engage in a dialogue that results in a cohesive body of work, making it challenging to discern who painted what.
Unfortunately, their collaboration came to an end in 1985 with the flop of their exhibition at the Tony Shafrazi Gallery and the negative criticism they received. Despite this, their friendship persisted until their premature deaths in 1987 and 1988.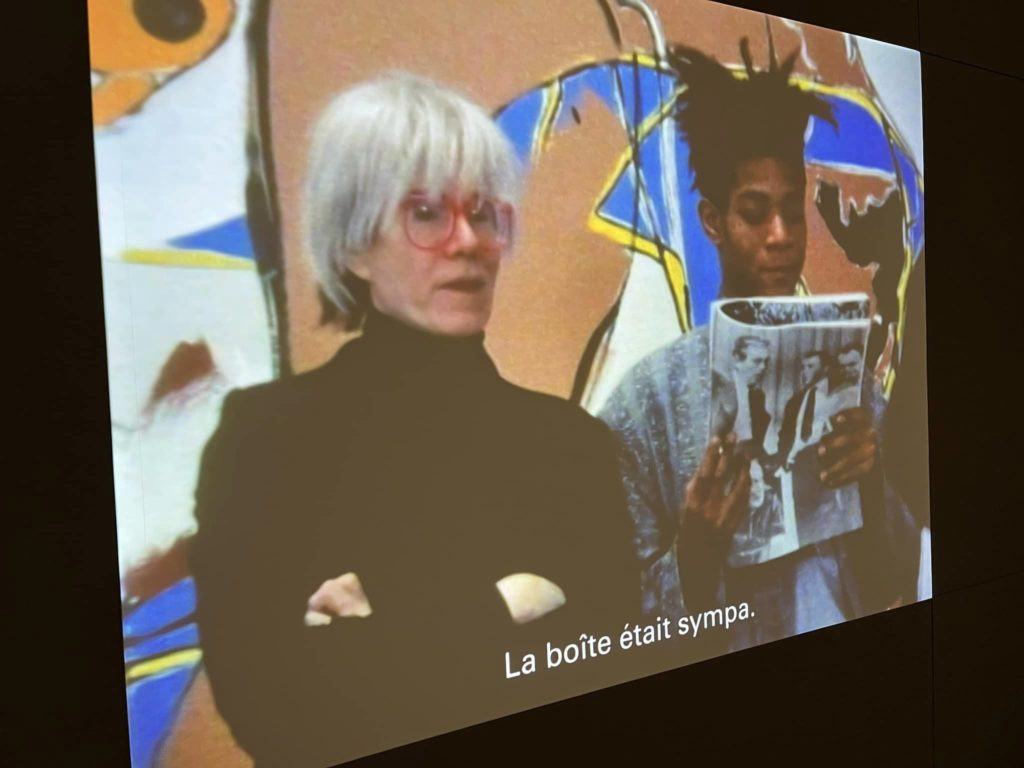 Quick biography of Andy Warhol : Andy Warhol (1928-1987) was a world-renowned American artist, considered one of the pioneers of the pop art movement. He is best known for his works depicting everyday consumer objects, celebrities, and icons of pop culture. Warhol was also a producer of experimental films, a musician, and an iconic figure in the New York art scene of the 1960s.
Quick biography of J.B. Basquiat : Jean-Michel Basquiat (1960-1988), also known as J.B. Basquiat, was an American artist of Haitian origin. He began his artistic career as a graffiti artist in the streets of New York before becoming one of the most influential artists of the 1980s. Basquiat is known for his paintings that combine elements of popular culture, African imagery, and social critique. Unfortunately, his career was brutally cut short by his premature death at the age of 27.
Don't hesitate to explore our Pop-Art Coloring pages ! Some are inspired by masterpieces by Andy Warhol and other artists …
And thank you to these two great artists for making us dream, for many more years…