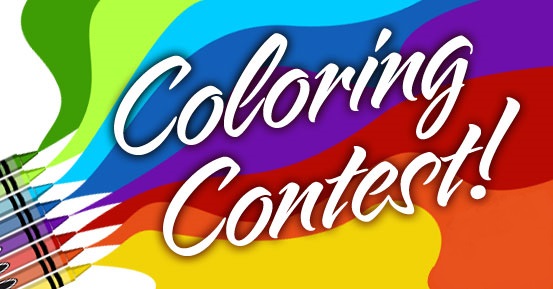 In order to end 2016 year and to start 2017 one with colors, we are organizing a contest! As you know, we enjoy receiving your creations and offer you gifts 🙂
Do not wait any longer, prepare all your material and give a try to win the GEO coloring book "Photos and coloring pages of the World".
.
Do not worry, the principle is easy: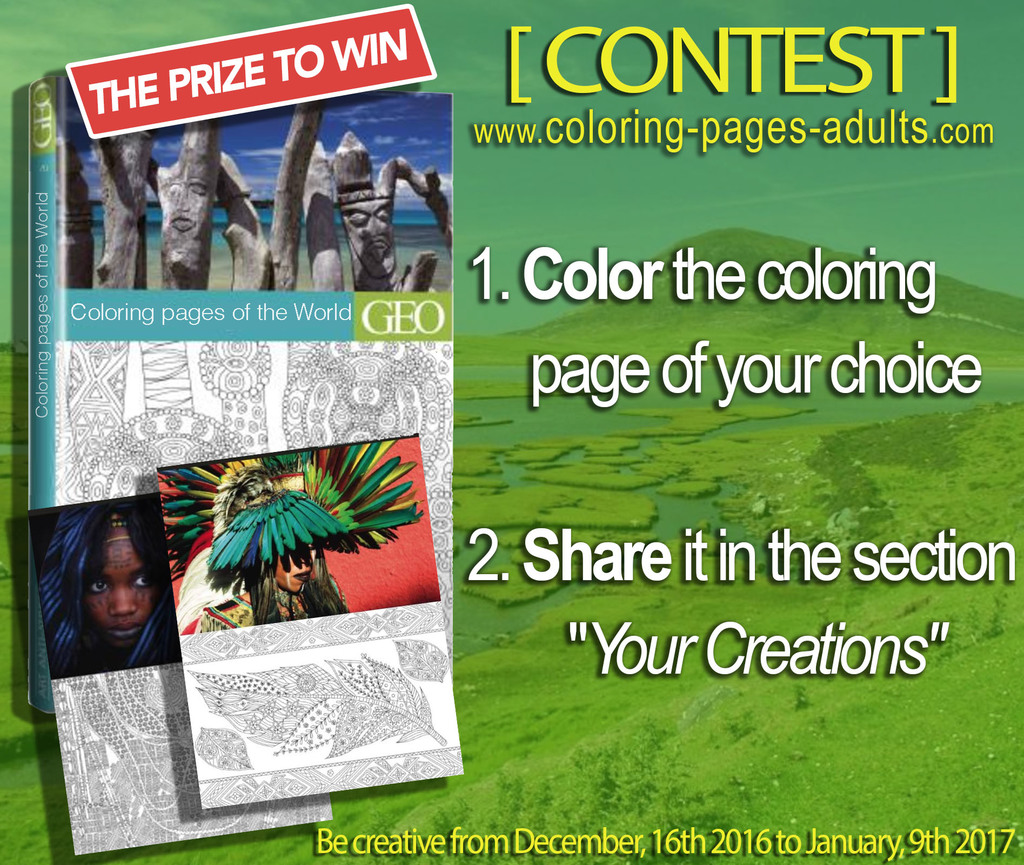 1/ Among our 56 galleries on our website, choose your favourite coloring page. Let your imagination run wild in terms of colors, material or techniques. Be creative and original because your work will be in competition with the other participants'.
2/ Finally, post your creation on our website thanks to the «Your realisations» section. If you have never used it yet, have a look at our tutorial that will show you how to manage it step by step. No worries, it is simple 😉
..
.
The winner will receive the GEO coloring pages book entitled "Coloring pages of the World".
Inspired by the World, its colors and its patterns, this beautiful book will allow you to travel while coloring. You will discover many culture, landscapes, animals, architecture from around the World…
Thanks to its quality and thick paper, color it will be a real pleasure!
.
.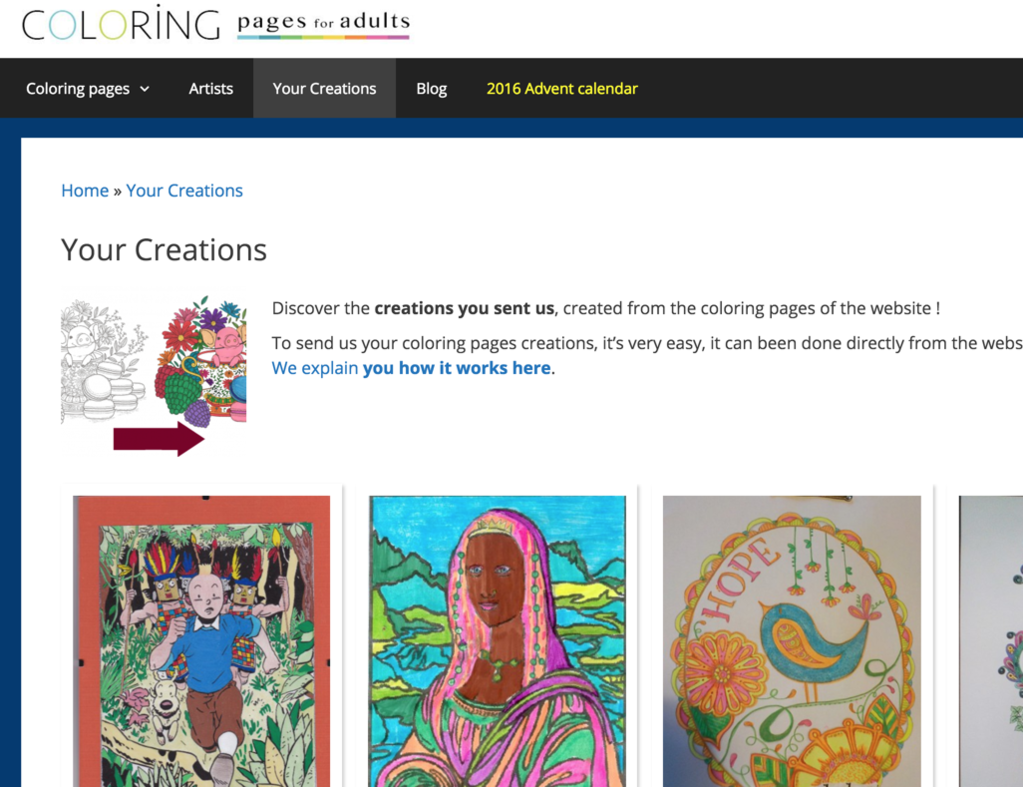 By organizing this contest, we want you to (re)discover the way thanks which you can share your creations with our many website's visitors.
Moreover, all these works will may become a source of inspiration for each other.
.
.
The jury which will designate the winner, will be composed of young featured artists called Juline, JiM and Valentin.
You can participate to the contest until Monday 9th January. However, we will announce the winner on Monday 16th January!
..
Are you tempted, then? Do not wait any longer and visit our website to choose you coloring page here 🙂
Good luck everyone… And do not forget: be creative, impress us, we are counting on you!