In this article, I explain you the origin of a new exclusive & very complex coloring page, created from an impressive art piece from Iran (1700-1800).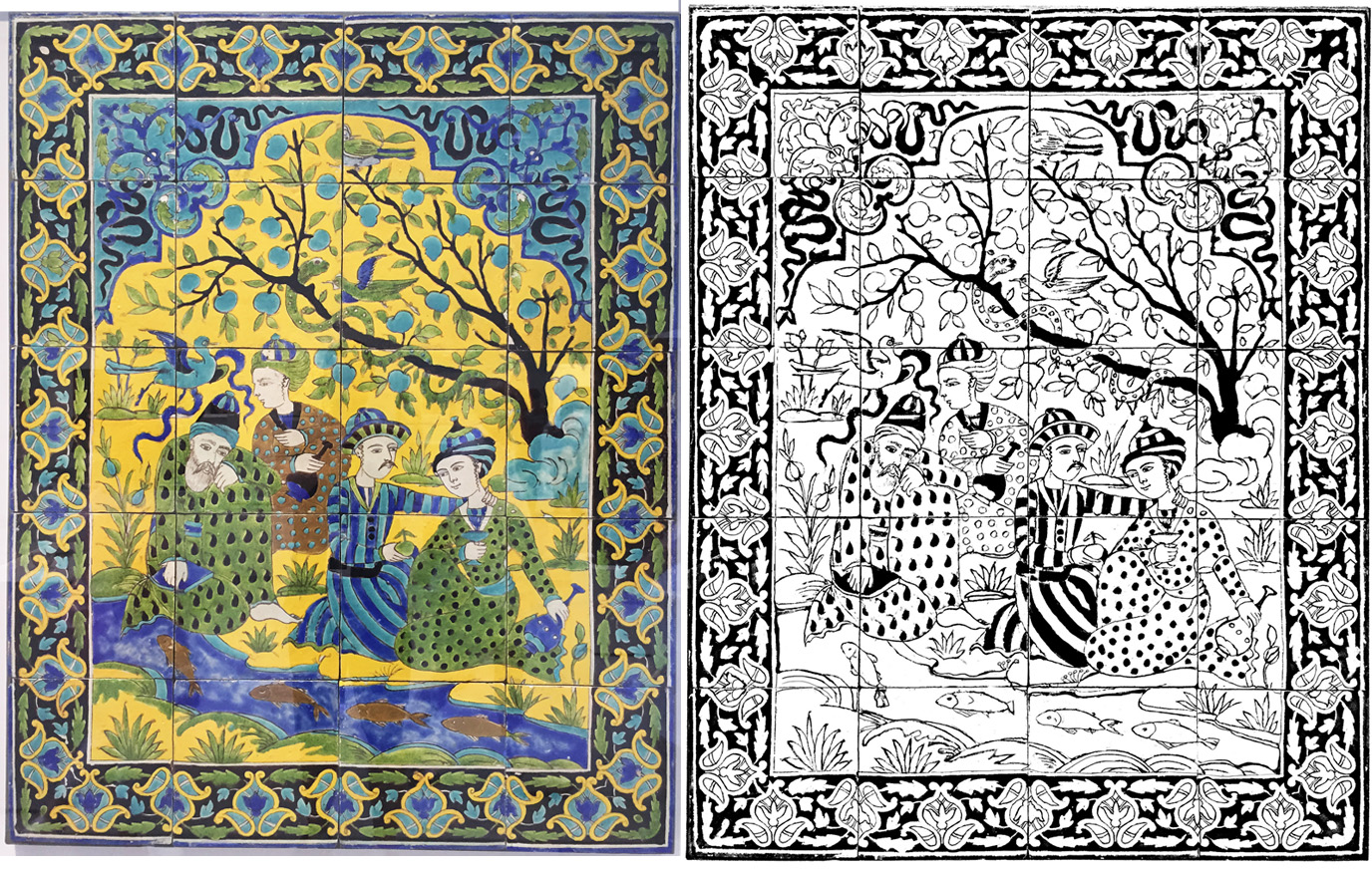 This art piece is located in the French museum "Louvre Lens".
In this museum, the main exhibit space is 120 m long and has an area of 3,000 m².
In this exhibit space name "The Gallery of Time" ("La galerie des temps"), art pieces are organized chronologically (Antiquity, Middle Ages, Modern Age).
Each Year, some art pieces return to The Louvre in Paris and are replaced by others.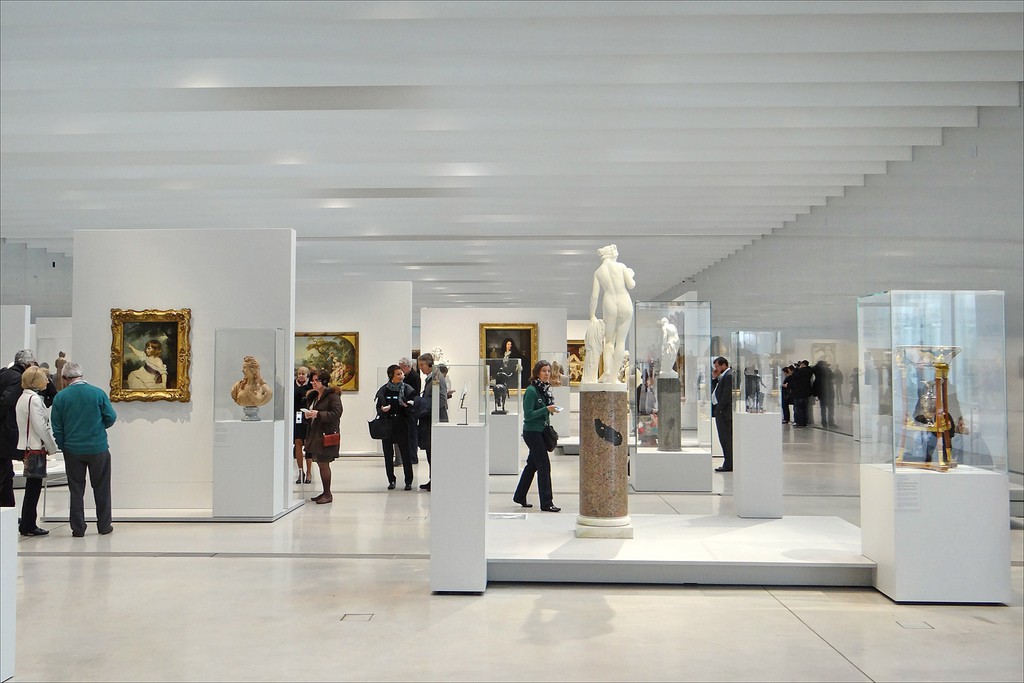 In this incredible gallery, I discovered this art piece : a wall panel made with ceramic. It comes from Iran (between 1700 and 1800).
It represents "men on the banks of a stream". The colors and details are incredibles, as you can see by yourself :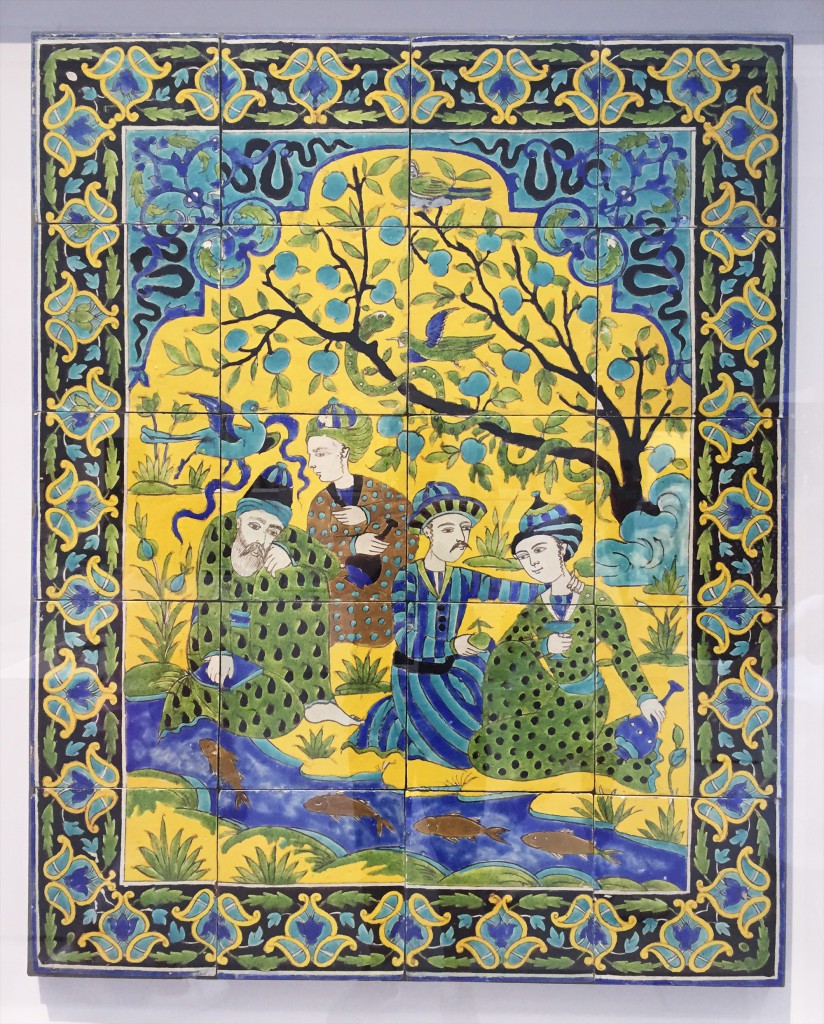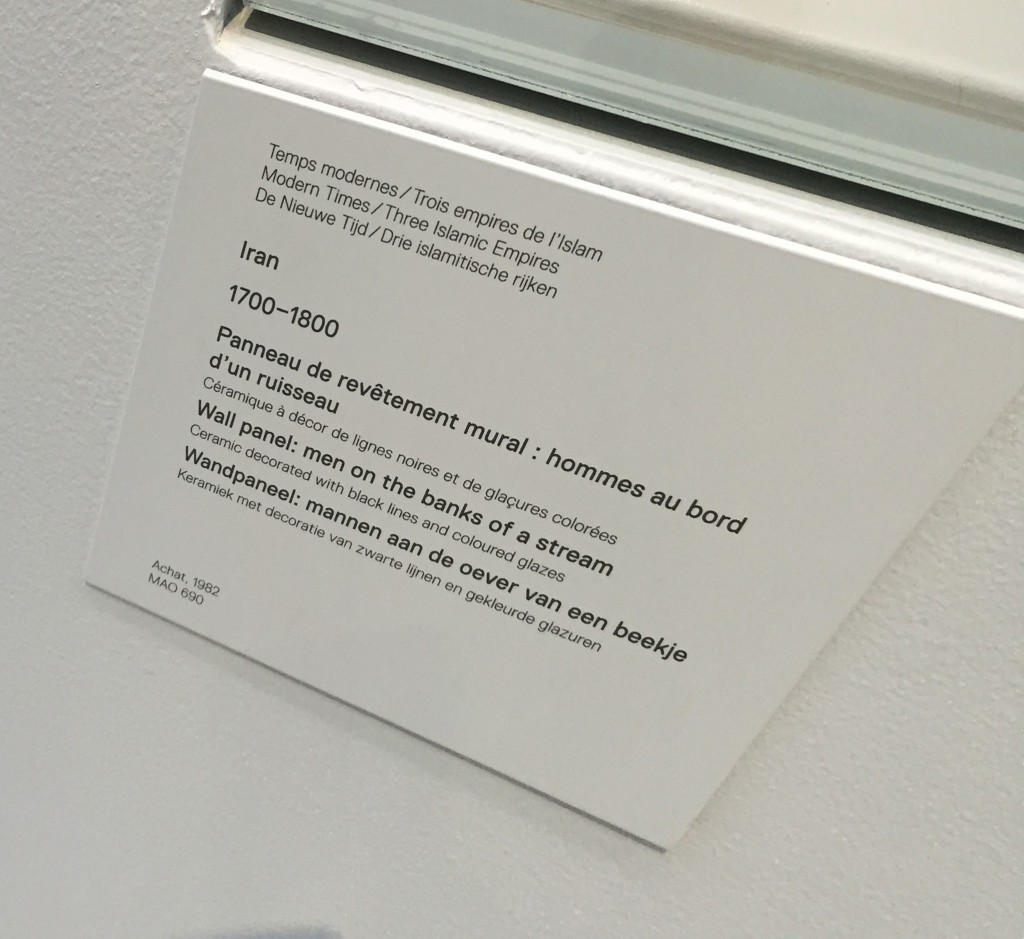 With Photoshop and my "magical & secret" filter, I created this image, in black and white :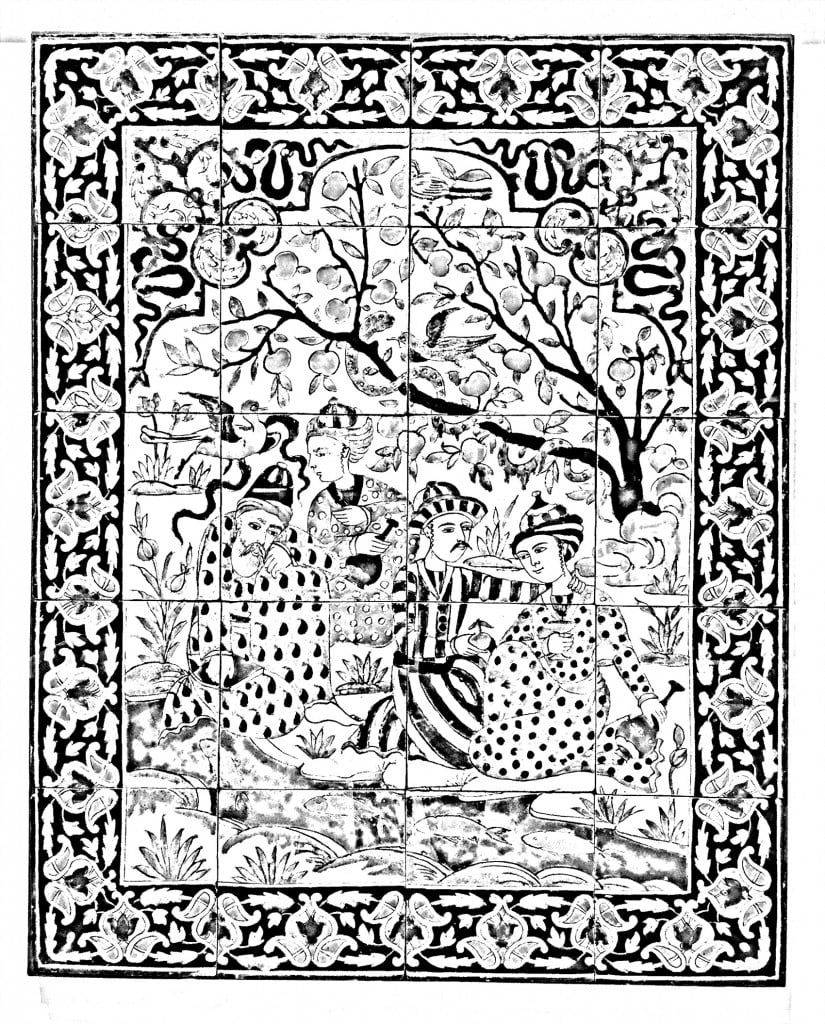 But as you can see, there were a lot of objects or animals with fuzzy details, or gray areas.
With my graphic tablet ("the Wacom Intuos Digital Pen and Touch Pad"), I improved the illustration, detail by detail.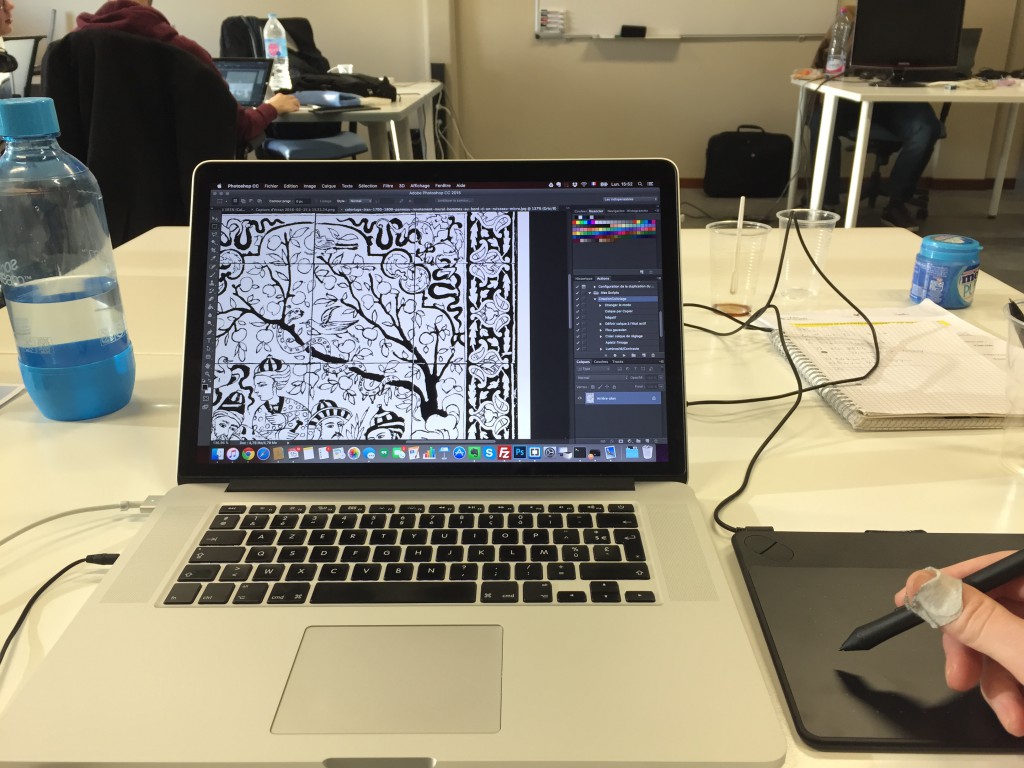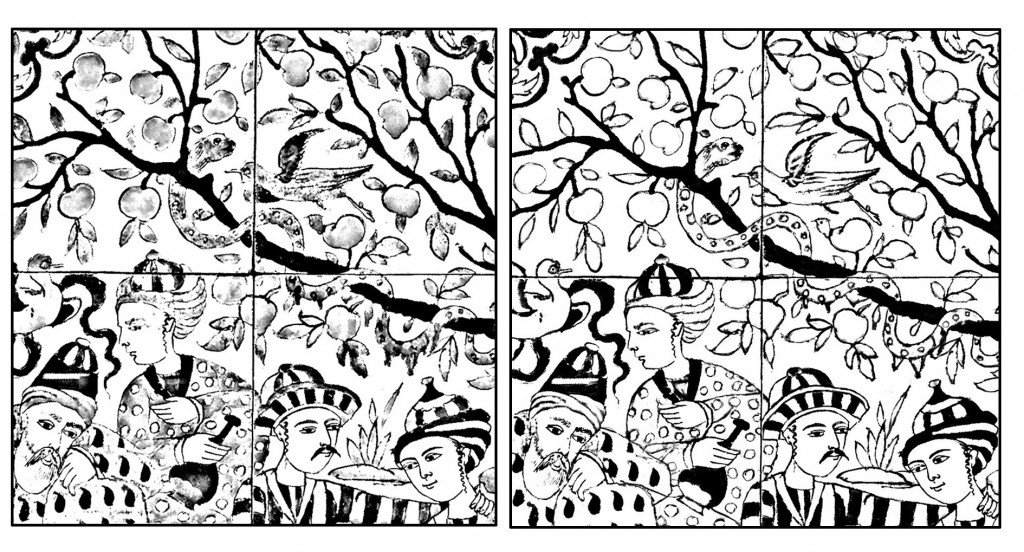 It tooks me 10 hours, but I thing the result is good enough to constitute a good coloring page …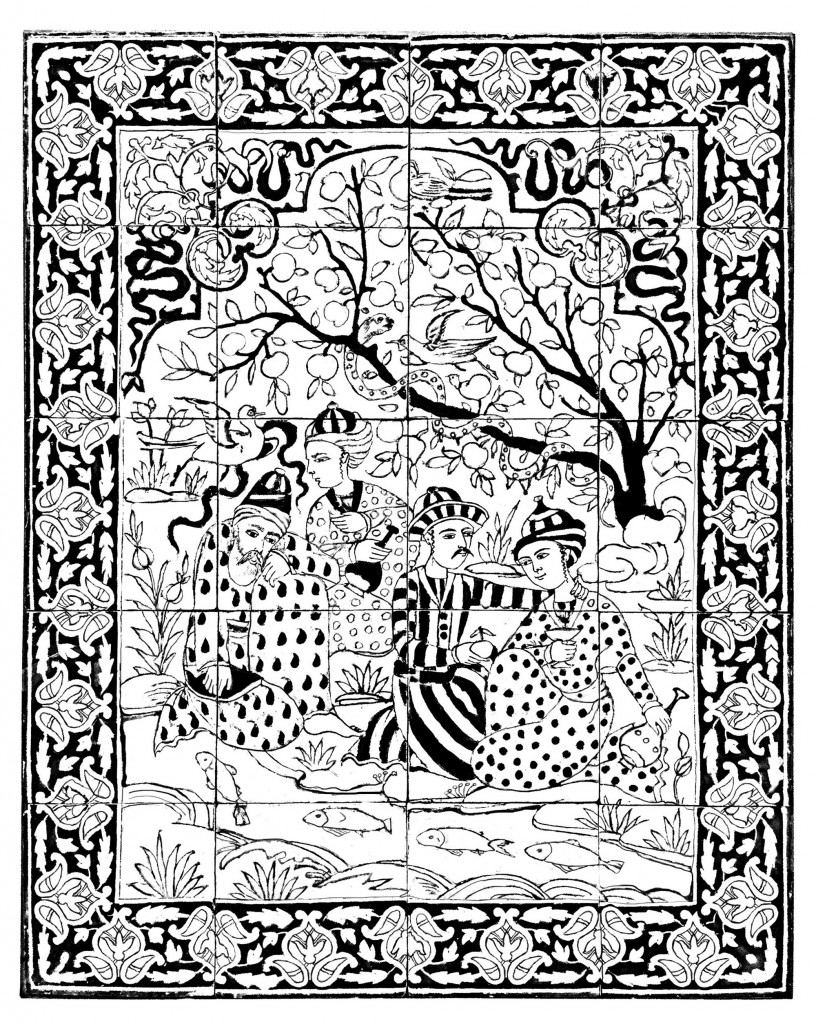 Discover and download this coloring page for free in the coloring pages gallery "Oriental" !