Have you on your smartphone or tablet an app for adult coloring book ?
This new type of application is one of the most downloaded, either on Google Play (Android) or App Store (Ipad, Iphone …).
Coloring … without paper & pencils and with all the possibilities offered by digital … so this is what applications like Colorfy offer …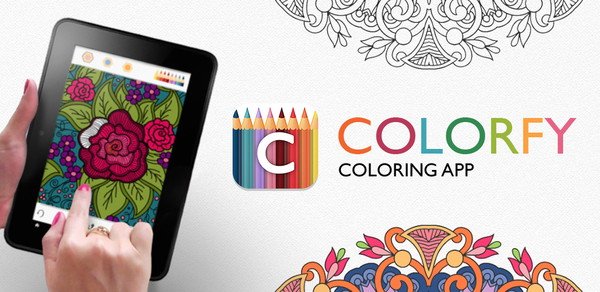 For our little blog post aimed to present coloring apps for tablets (iPad or Android) and mobile (iPhone or other smartphone), we wanted to focus on Colorfy, which is probably the best known, downloaded, but also pleasant to use.
To download this app, it's very simple : Google Play for Android users, and App Store if you have an Ipad or Iphone.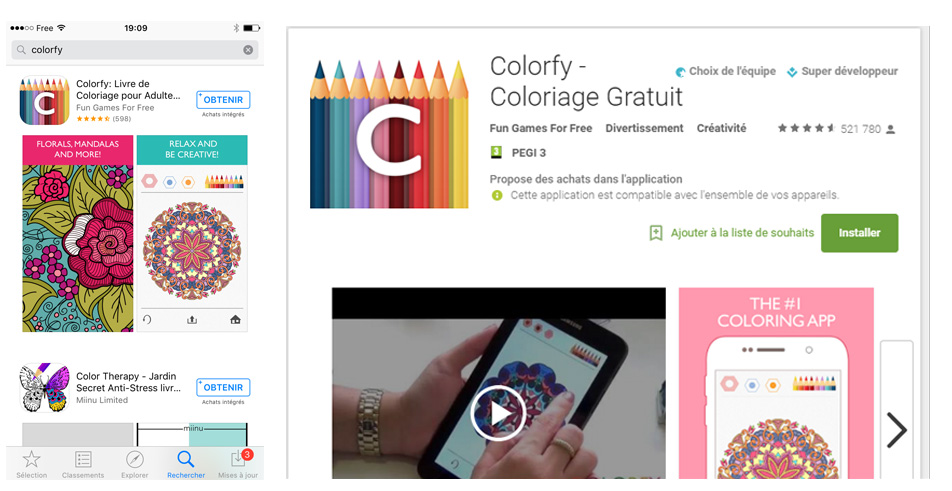 The app is free, but as you will see through advertising that appears in somewhat unexpected, some contents are paid (more varied colors, exclusive coloring pages …).
Once the application installed on your device, the first screen lets you choose a theme (Animals, Floral, Mandalas …).
Clicking takes you to the different coloring pages proposed … One click and you're ready for coloring.
To color a drawing, it could not be simpler. Simply choose a color from the proposed palette, and then touch the desired area to fill it with this color.
For coloring works requiring some detail and precision, you can … Zoom !
And yes, in the same way as you zoom in a photo, you can zoom in a drawing to choose small areas to fill with the colors of your choice.
Once your work is finalized , you can save and share it : by mail, by Facebook or Pinterest …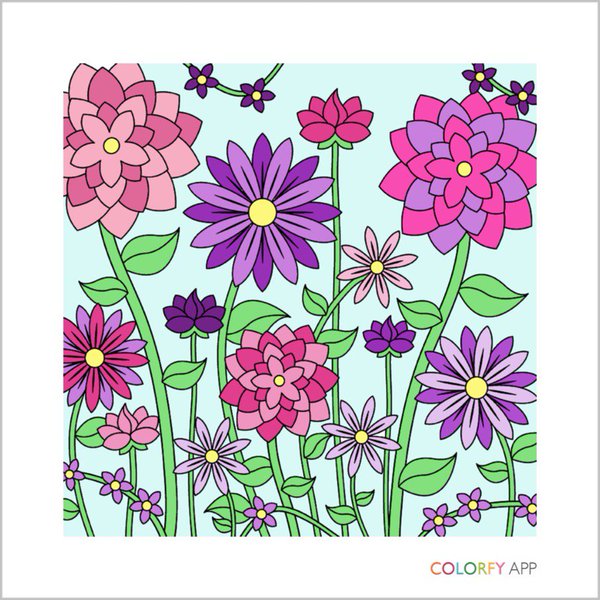 You're stuck for inspiration? Colorfy offers you a galleries with drawings already coloured… Interesting to find color ideas.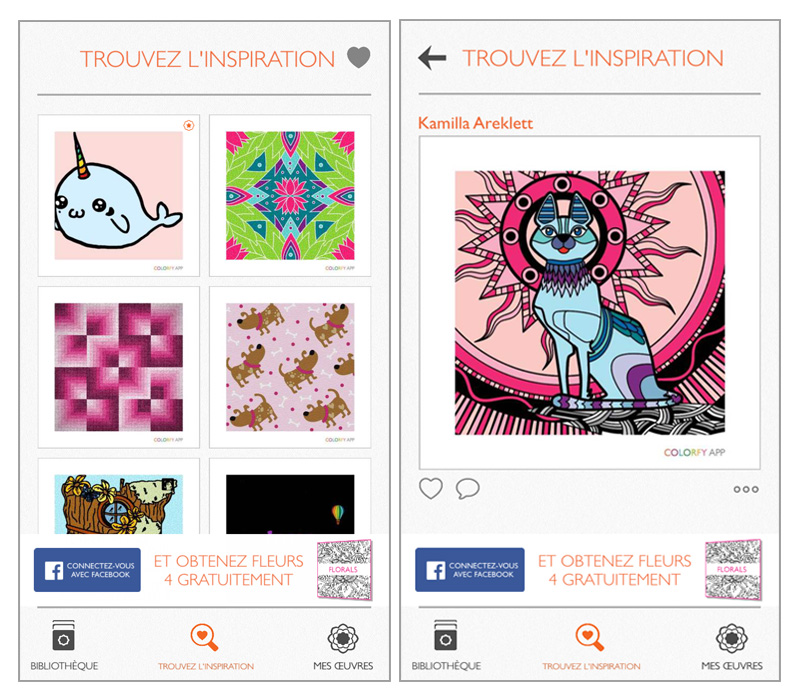 Finally, Colorfy propose you to make your own digital coloring pages, taking pictures of drawings made by yourself or others.
We were pretty skeptical about this feature, which ultimately proved to be very powerful.
Here is a test, made from one of the site's exclusive coloring pages : the Inca King …
As we could constat by ourselves, it is highly efficient : the zones are clearly defined, and it is possible to fill it with our favorite colors, without overflow!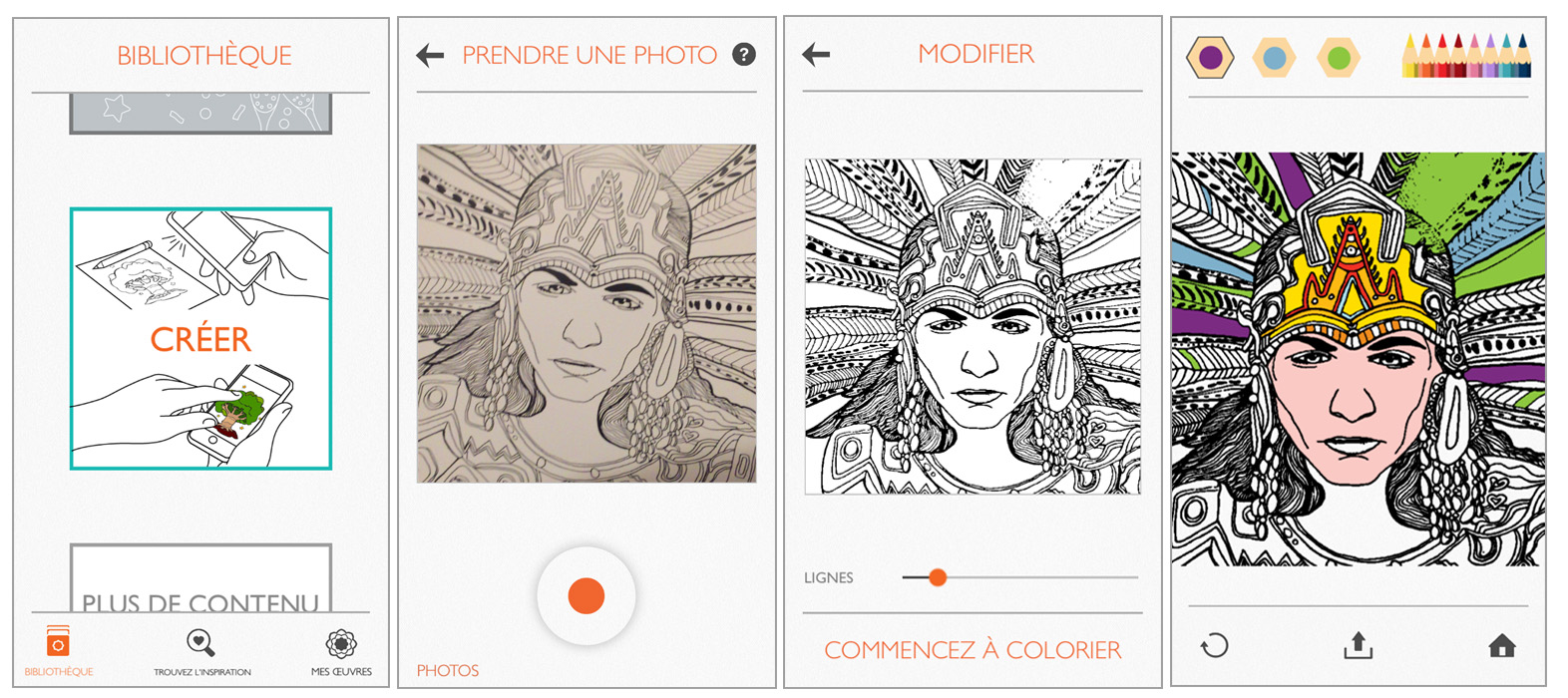 You can even add filters, and share your creations on social networks.
Don't hesitate to try Colorfy, or one of the numerous coloring apps available.
It ends with a small presentation video :
If you like this type of app, you can also read our review of Recolor !