Coloring page : The Grinch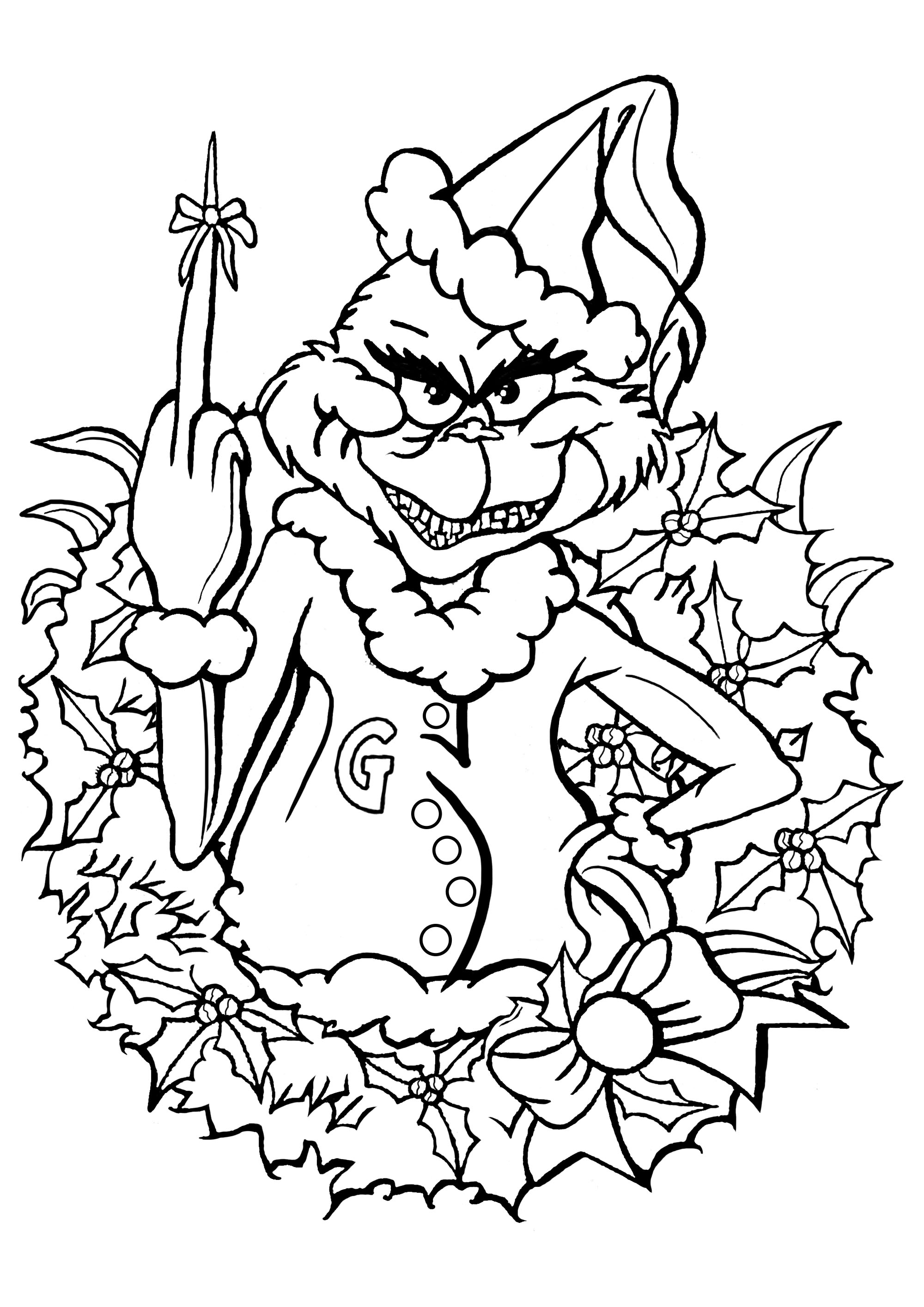 Celebrate Christmas with The Grinch ! He has a small gift for you ..
The Grinch is a fictional character created by Dr. Seuss. He's green and hairy. He's known as the main character of the children's book How the Grinch Stole Christmas! (1957). He also appears in a movie with Jim Carrey (2000), and in computer-animated Christmas film produced by Illumination (2008).
Artist : Art'Isabelle