Coloring page : Grogu / Baby Yoda (The Mandalorian)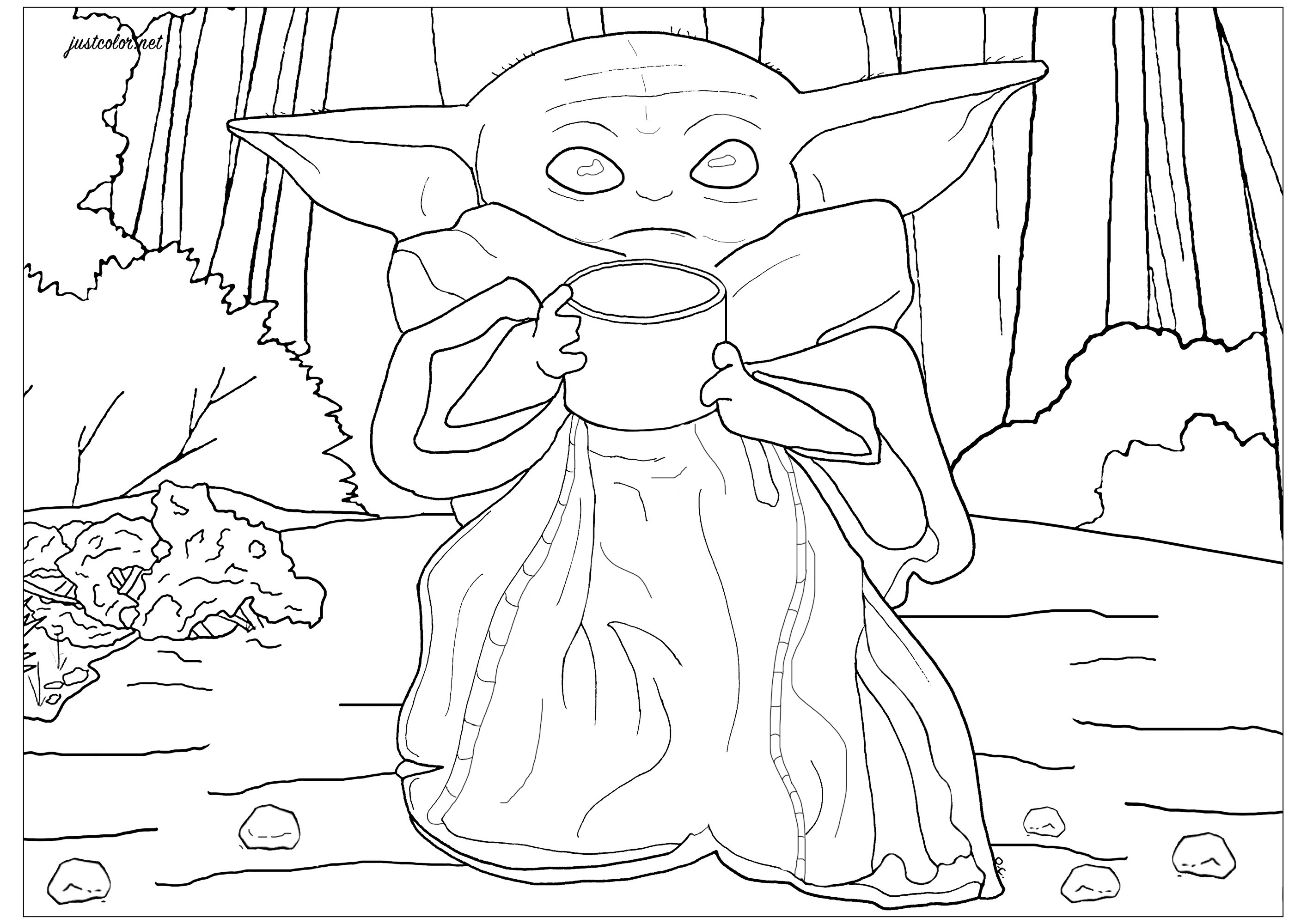 Coloring of Grogu ('The Child / L'enfant / Bébé Yoda'), from the Disney TV series 'The Mandalorian' (Star Wars)
Grogu is a Star Wars character from the Disney series The Mandalorian. Of the same extraterrestrial species as Yoda, he is, despite his appearance, a 50-year-old child! Raised under the Republic, he survived the Jedi Purge (Order 66) and had to hide from the Galactic Empire and Palpatine. Decades later, he came under the care of a Mandalorian named Din Djarin. He found a new Master, Luke Skywalker, who finalized his training and enabled him to fully master the Force, which was very present in him.
From the gallery : Movie Posters
Artist : Olivier


Contests with gifts to win are often organized ...
Join our Facebook group quickly !