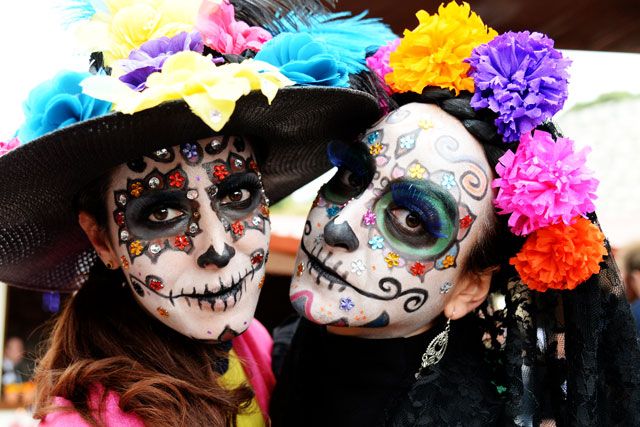 The Day of the Dead (or El Dia de los Muertos) is a very important part of the year in Mexico.
It is a family celebration in which many offerings are made to the deceased.
This tradition is a way for Mexicanc to tame death and to remember that it is a part of life.
The origins
In Aztecs times, death was already celebrated by the deceased's families. They sang, danced and left offerings on their graves to satisfy their needs in the afterlife.
At the beginning of the Sixteenth Century, the Spanish settlers perpetuated the tradition on their arrival. El Dia de los Muertos remained the most important celebration of the year.
Influenced by the Christian religion, it was fixed on the 1st and 2nd November. These dates correspond to All Saints' Day and to the faithful departed commemoration.
Festive traditions
In Mexico, the Day of the Dead usually takes place over three days. The first day is devoted to deceased children, the second to people who were brutally dead, and the third day celebrates all the other deceased.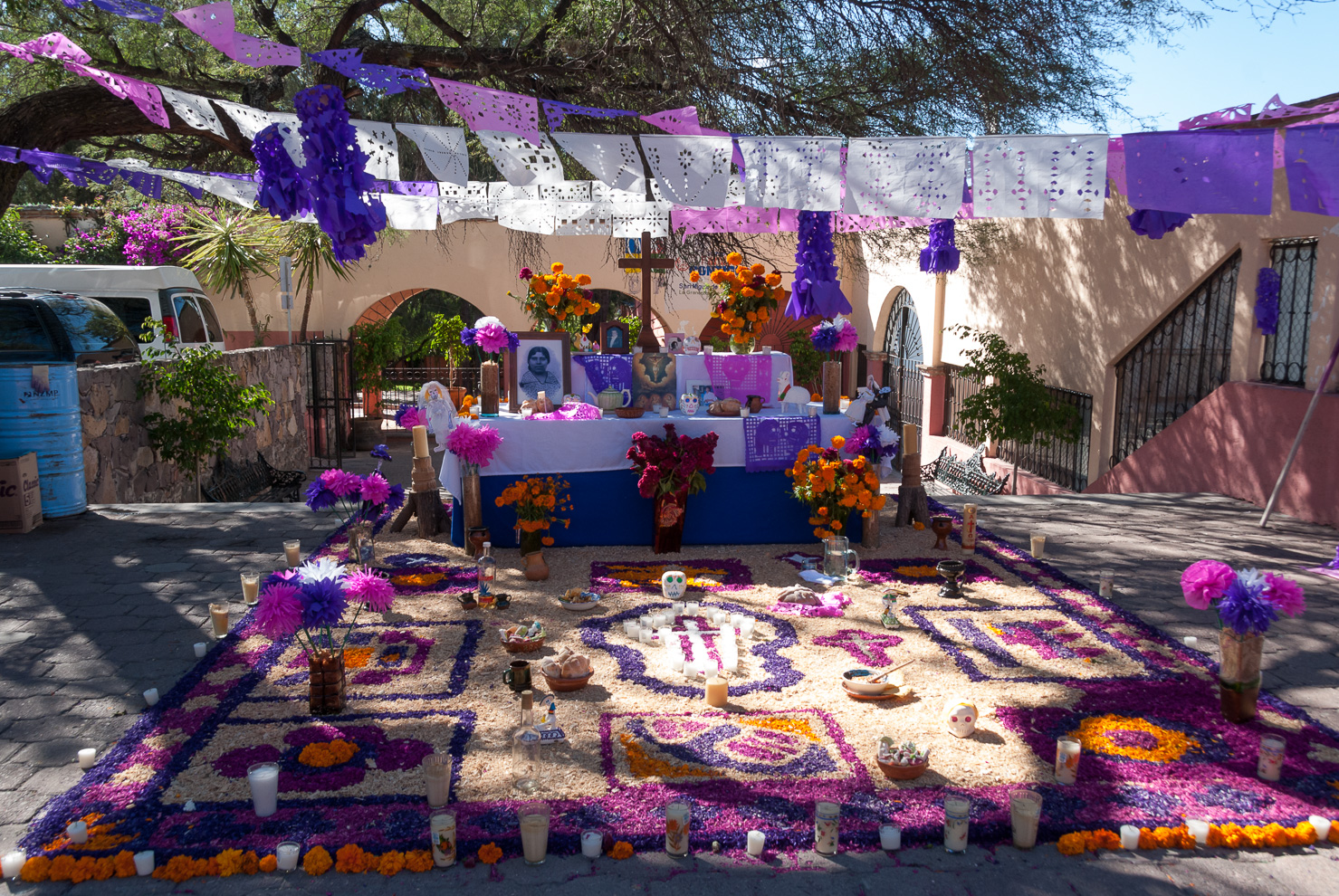 In the streets, the Mexicans decorate the path leading to the cemetery. They illuminate it with candles and add orange flowers. Thus, the way to follow is indicated to the deceased.
In every house, the families prepare an alter on which they deposit offerings such as food, sweets, candles, Tequila… All that the deceased appreciates!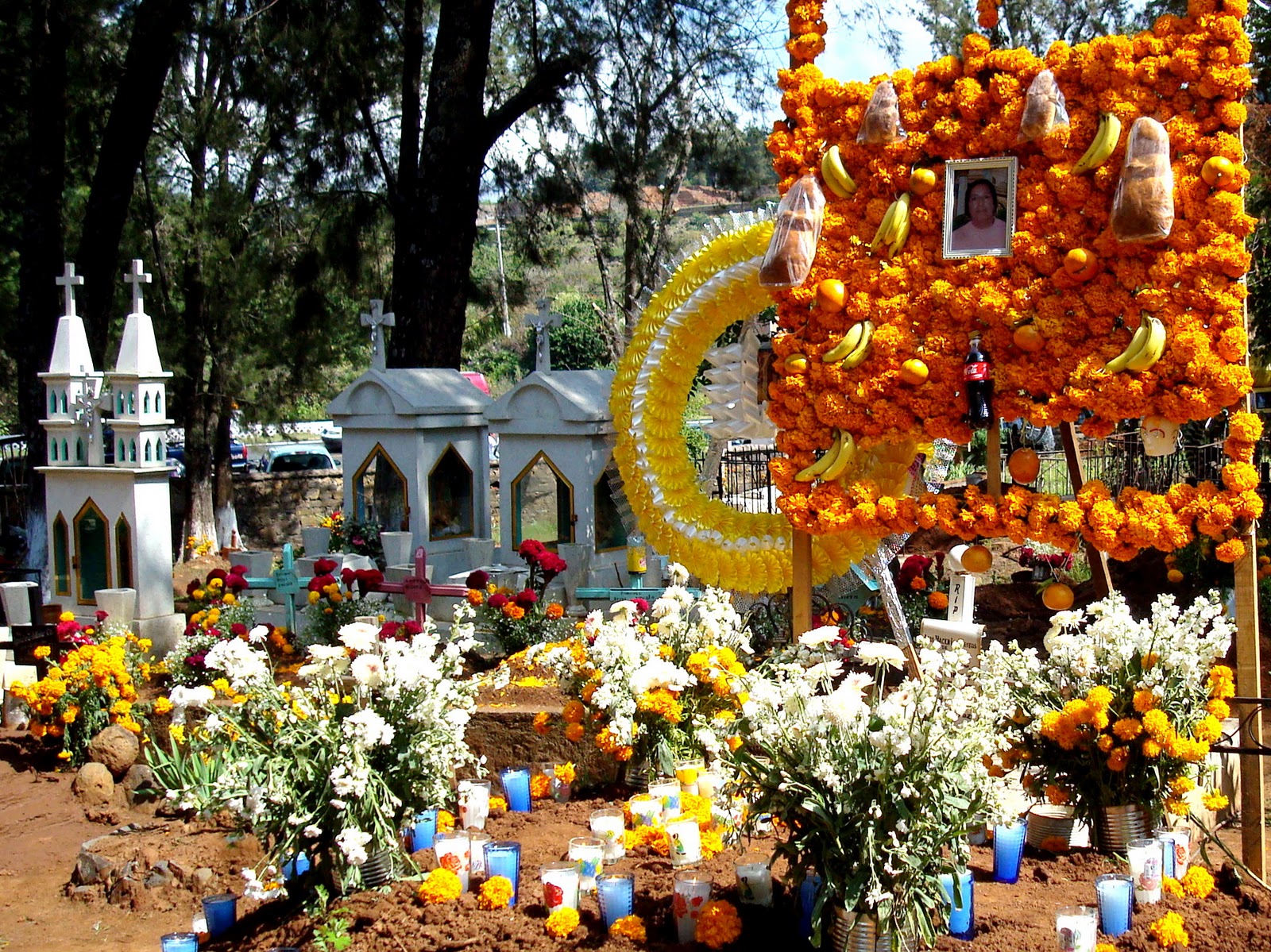 During the Day of the Dead time, the visit to the cemetery is a ritual.
The families go there to eat, dance and sing on the deceased's graves. It is a festive and sharing moment. They offer them offerings as well.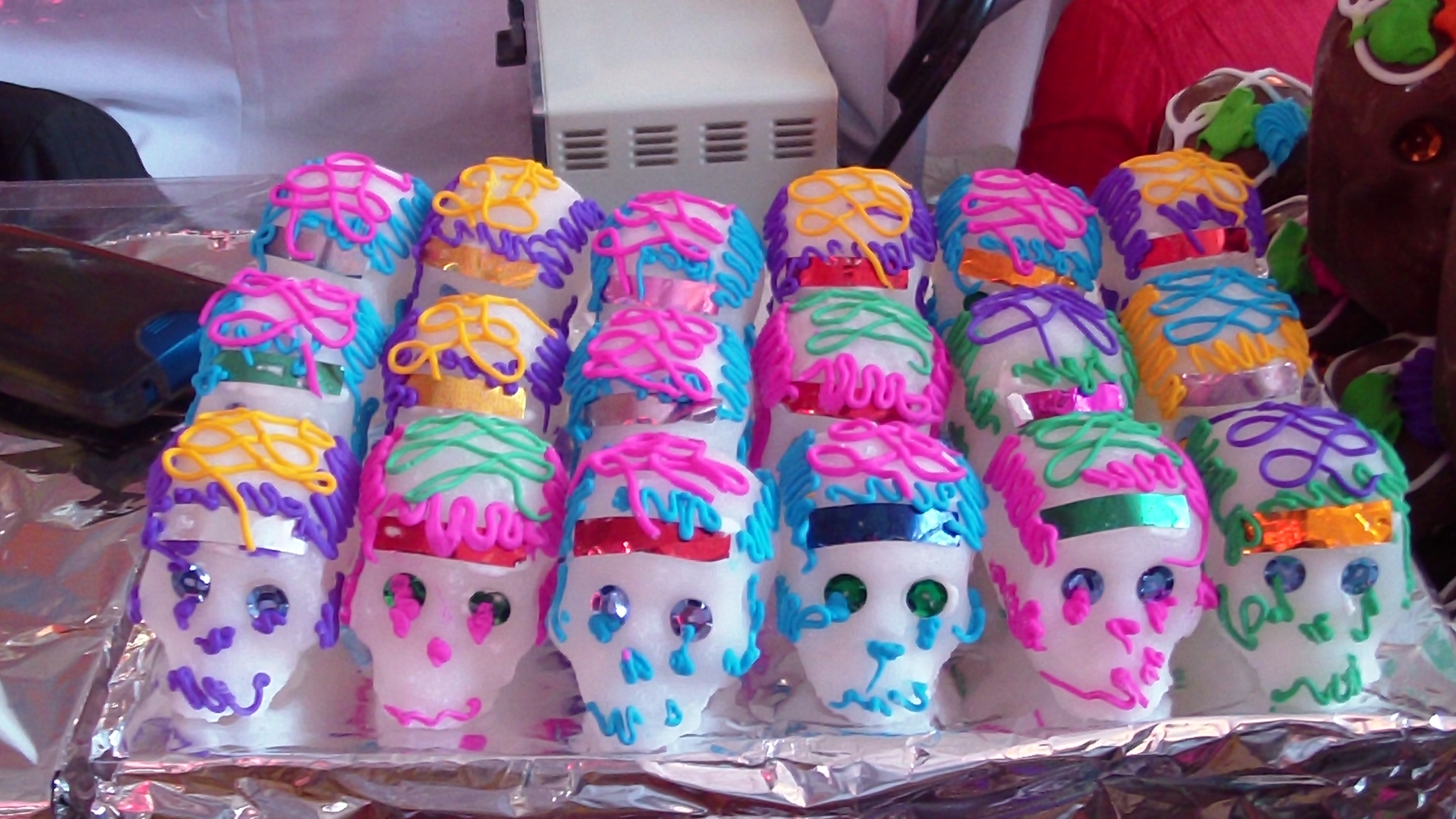 Do you know the symbolic skulls called calaveras?
These are actually sweets that Mexicans share during the celebration as a lucky charm.
Let's have a look at our coloring page inspired from this celebration: