Coloring page : Realistic rabbit with pretty patterns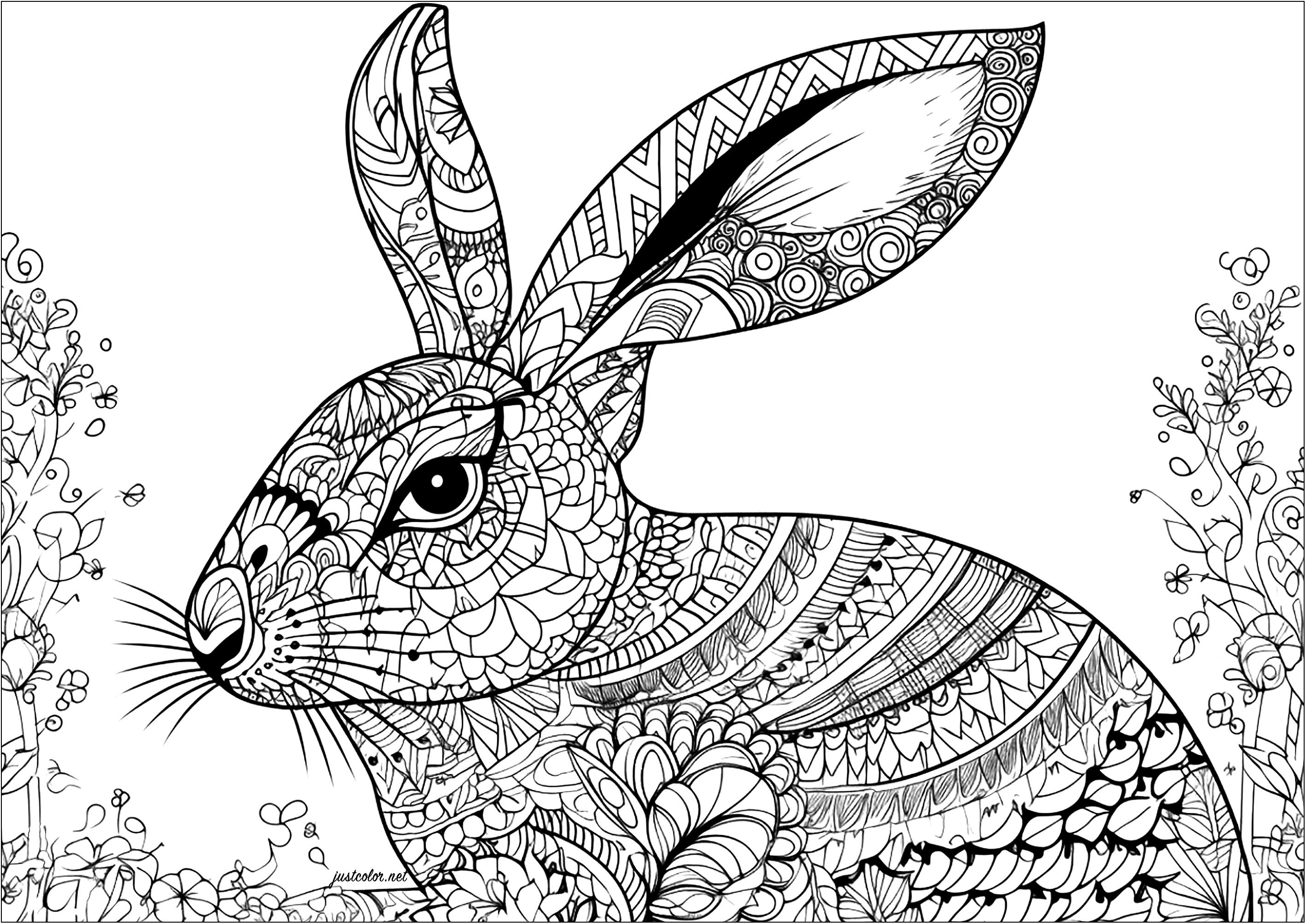 Rabbit and complex patterns
A beautiful rabbit coloring page with intricate and diverse designs. This coloring book will take you a long time to complete, but it's sure to bring you optimal peace of mind.
From the gallery : Rabbits
Artist : IAsabelle


Contests with gifts to win are often organized ...
Join our Facebook group quickly !