Domandala is one of our most active users. She sent us a lot of creations, that you can see here.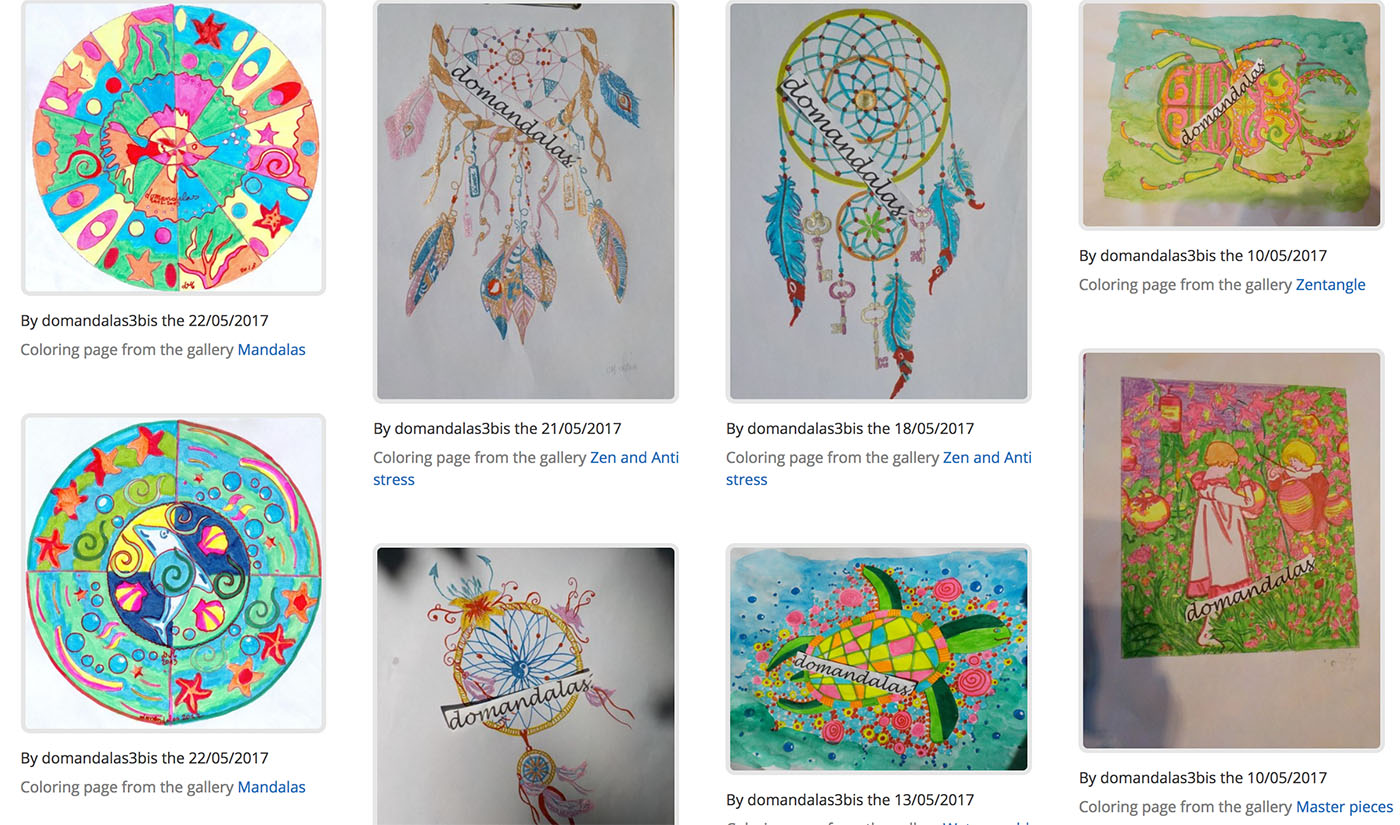 Recently, she offers us some Mandalas drawings she created. These Mandalas are very simple while very harmonious, with animals, flowers, abstract patterns …
A good opportunity to color, for child or adults.
Discover these original creations in her artist page or in the section "Mandalas" !