Coloring page : Alfons Mucha - Study for a poster (1900)
Alfons Mucha - Study for an advertising poster (1900)
The composition is based on a central circle, surrounded by a series of floral and geometric motifs. The central circle features a female figure, whose clothes are adorned with floral motifs and a wreath of leaves and flowers. Although this is a sketch, the details are very precise, reflecting Mucha's finesse and attention to detail (the original drawing has been slightly reworked to allow coloring).
From the gallery : Art Nouveau
Artist : Olivier
Original work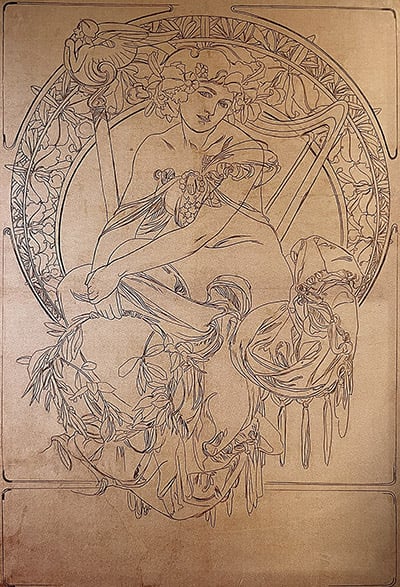 Design for a musical poster (1900)
Alfons Mucha (1860,1939)


Contests with gifts to win are often organized ...
Join our Facebook group quickly !