Coloring page : Art Nouveau fairy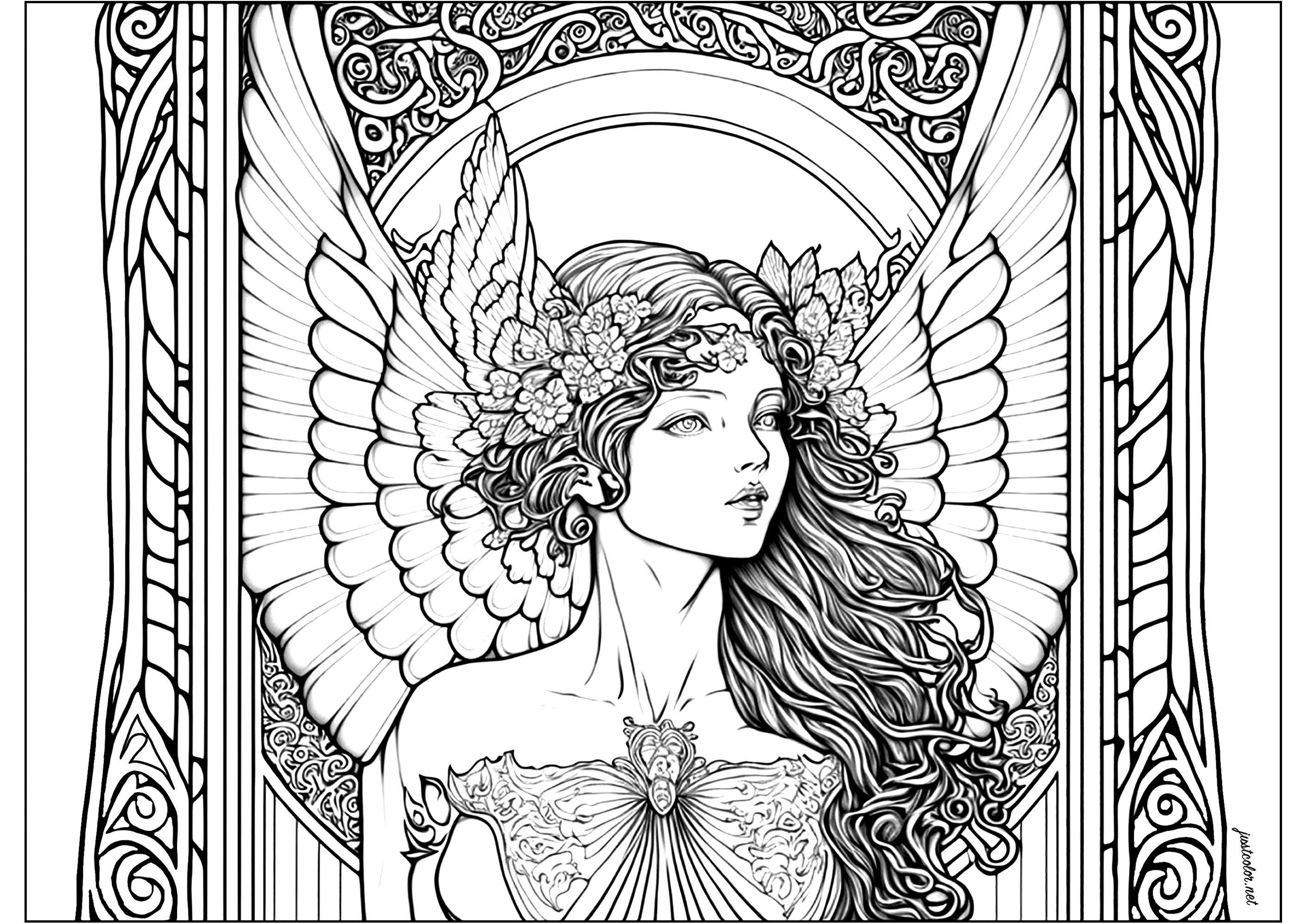 Pretty winged woman
A lovely winged woman, with motifs freely inspired by the Art Nouveau style. The contours are delicate and detailed, and the figure's gaze inspires contemplation and letting go.
From the gallery : Art Nouveau


Contests with gifts to win are often organized ...
Join our Facebook group quickly !