Coloring page : Paul Cézanne The Card Players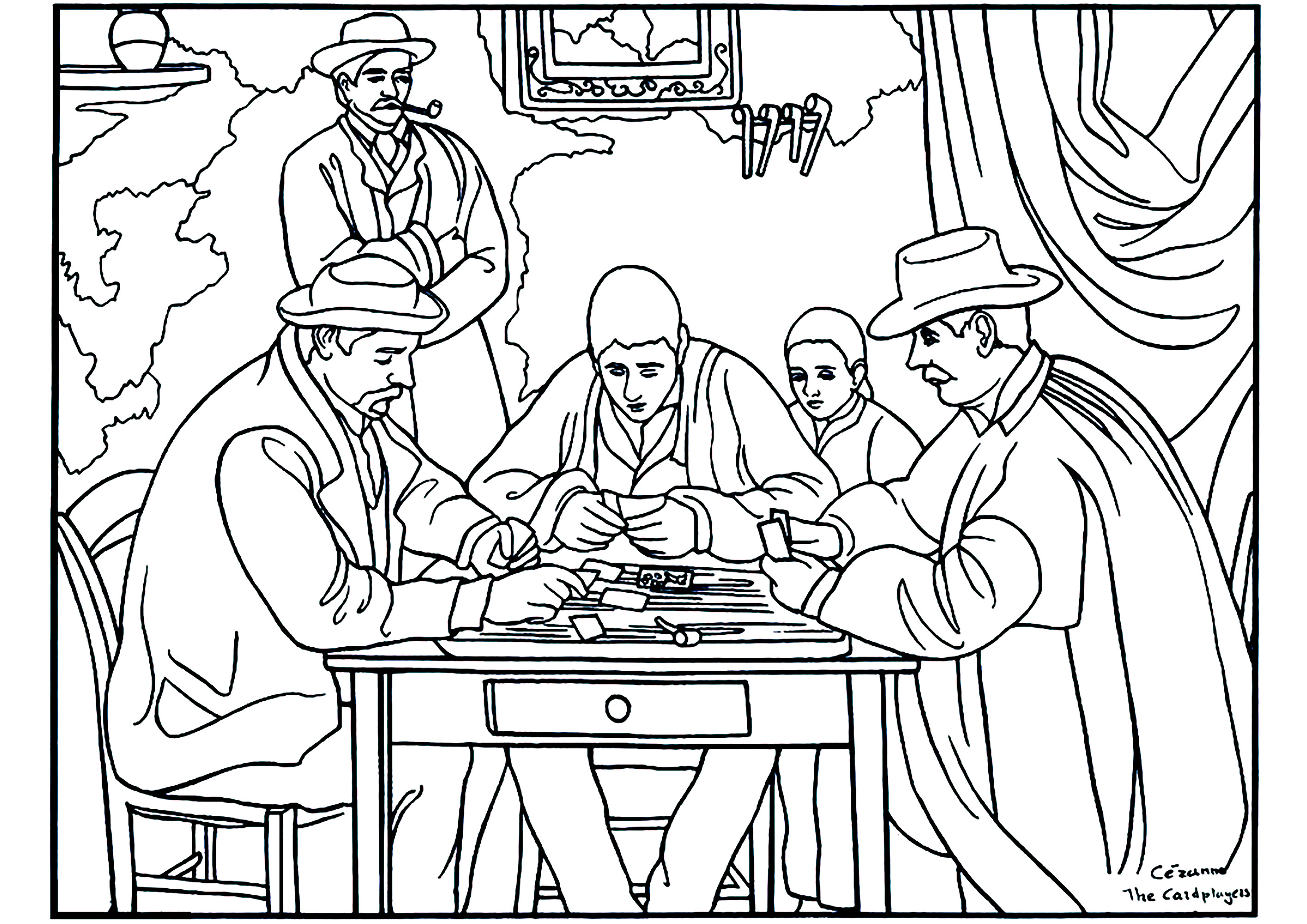 Coloring page inspired by 'The Card Players' by French Post-Impressionist artist Paul Cézanne.
Cezanne, born in Aix-en-Provence in 1839, was one of the most important painters of the French post-Impressionist movement rejecting the previously expected straightforward representation of people and nature and putting emphasis on geometric elements and interlocking forms that he saw reality as being constructed from.
From the gallery : Masterpieces
Original work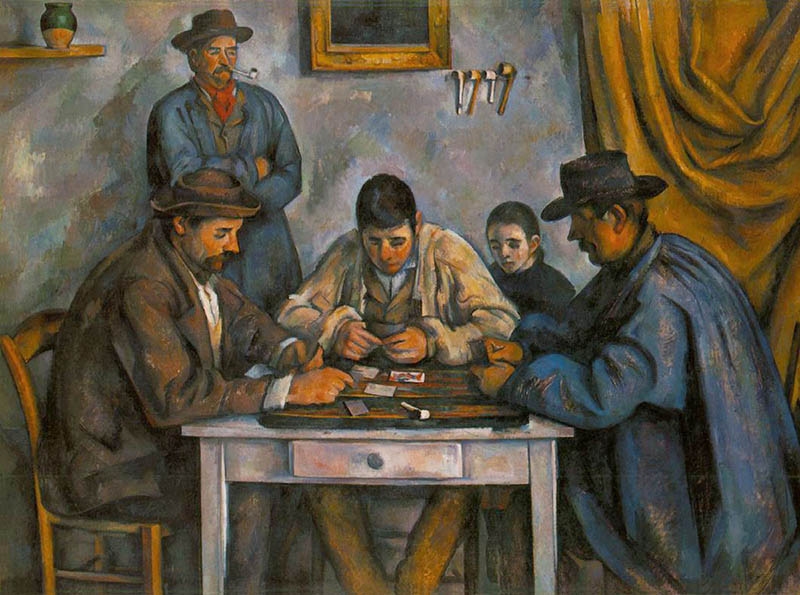 Les Joueurs de cartes (1995)
Paul Cezanne (1839,1906)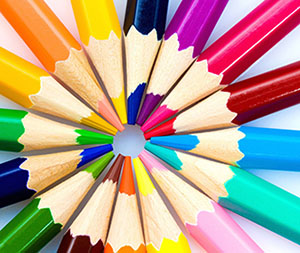 Contests with gifts to win are often organized ...
Join our Facebook group quickly !