Coloring page : Andy Warhol - Shot Sage Blue Marilyn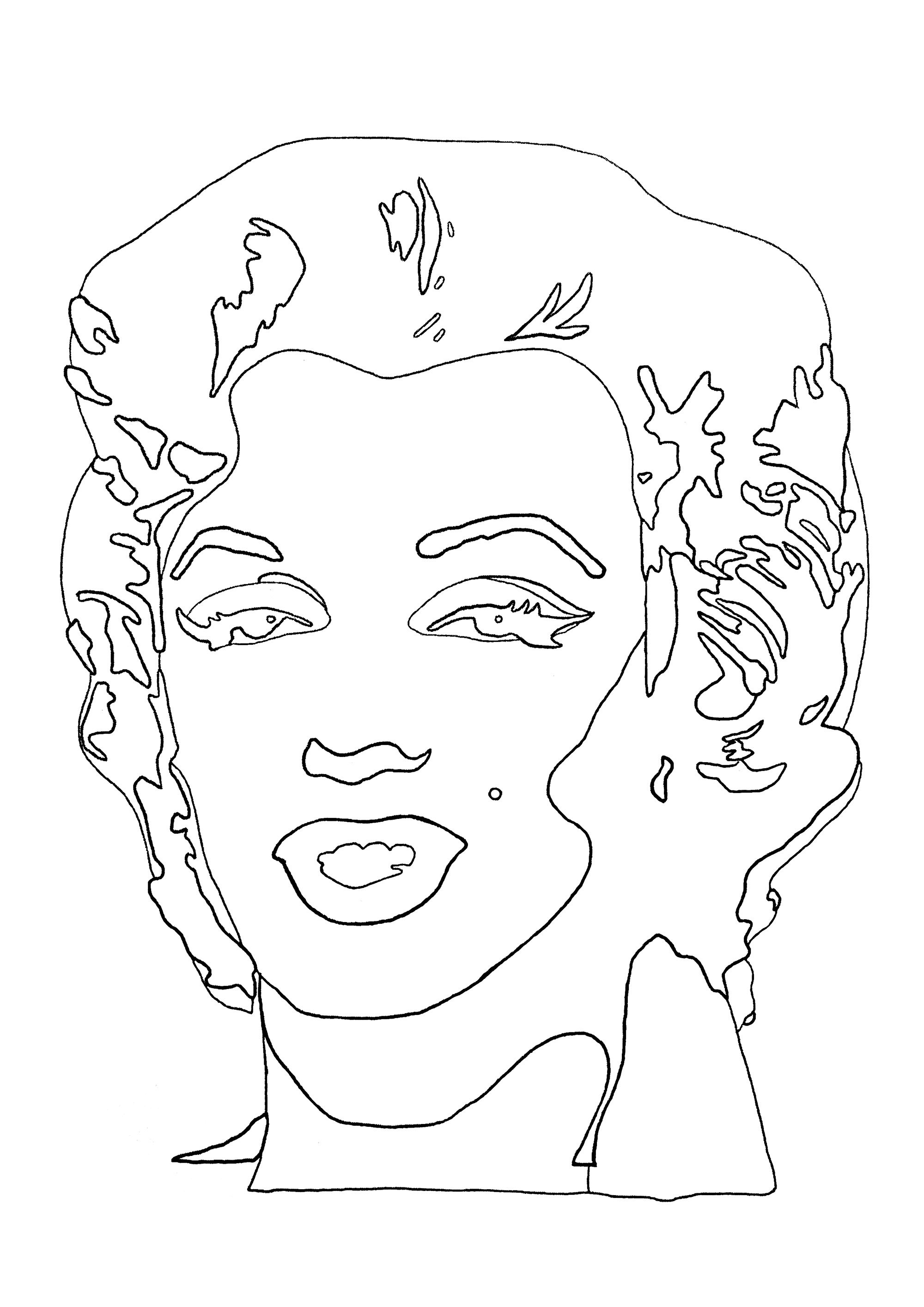 Coloring created from the painting 'Shot Sage Blue Marilyn' by Andy Warhol
Painted in silkscreen ink and acrylic, 'Shot Sage Blue Marilyn' is one of five one-meter-by-one-meter portraits painted in bright, contrasting colors that the Pop Art master created in 1964 from a photo for the promotion of the 1953 film Niagara.
With her pink face, blond hair and pronounced lipstick, the actress flashes an enigmatic smile against a turquoise-blue background.
From the gallery : Pop Art
Original work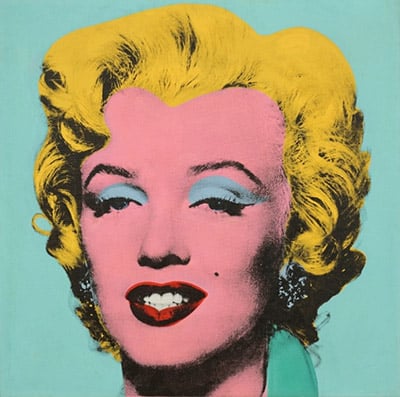 Shot Sage Blue Marilyn (1964)
Andy Warhol (1928,1987)


Contests with gifts to win are often organized ...
Join our Facebook group quickly !