Coloring page : Rick and Morty: Lost in Space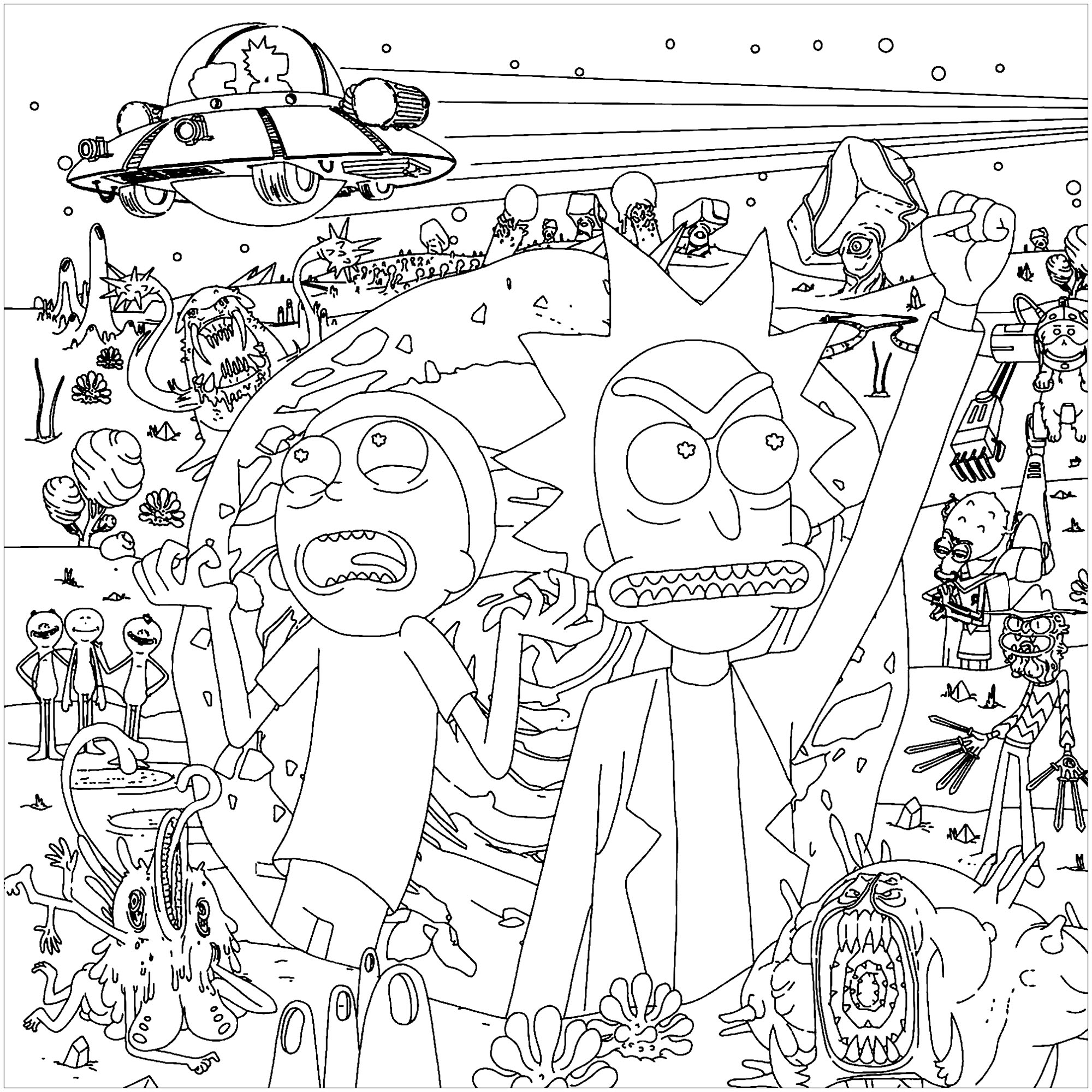 Scientist and grandson surrounded by strange aliens
'Rick and Morty' is an animated series that blends science fiction and dark humor, centering on the adventures of an alcoholic scientist grandfather, Rick, and his grandson, Morty. Together, they travel through parallel dimensions, confronting situations both hilarious and existential.
From the gallery : Tv Series


Contests with gifts to win are often organized ...
Join our Facebook group quickly !