Coloring page : William Morris - Brother rabbit (1882)
Coloring page created from a printed cotton board by William Morris : 'Brother rabbit' (1882)
The title is inspired by a traditional African-American tale 'Brer Rabbit', which was adapted and published by Joel Chandler Harris in 1881.
Morris' use of the paired animals and birds among fantastic foliage in this design clearly illustrates his interest in medieval European textiles.
From the gallery : Arts And Crafts Movement
Original work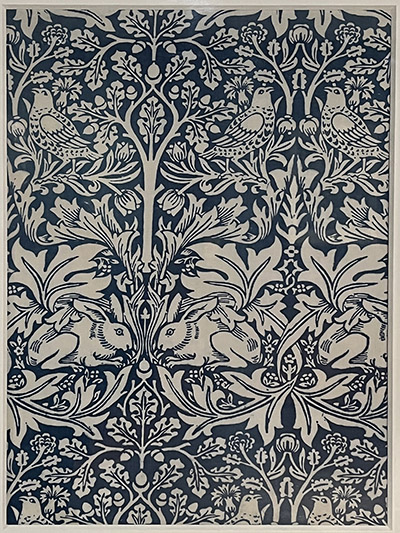 Brother rabbit (1882)
William Morris (1834, 1896)
Printed cotton board


Contests with gifts to win are often organized ...
Join our Facebook group quickly !