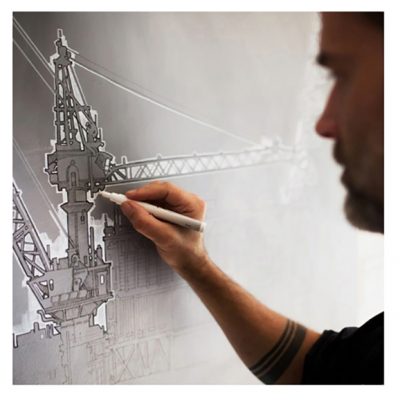 We are honored to introduce you Steve Mcdonald, Canadian artist and illustrator.
Married and dad of two young girls : Roxana and Asha, Steve is graduated from Art and Design. He lives in Ontario (Canada) and has lived in many countries including Italy, Saudi Arabia, India and Indonesia … it's thanks to all his travels that he has found the inspiration for his coloring books projects.
Today he succeeds in the world of Art, particularly in the field of the coloring pages for adults … His success is undeniably due to his incredible imagination and talent !